Boom lifts on Junk Mail in South Africa
Search through the results in Boom lifts advertised in South Africa on Junk Mail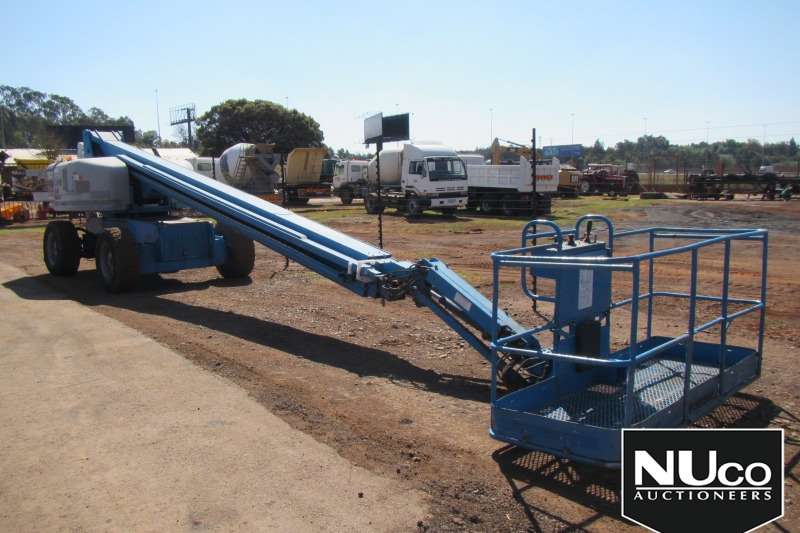 7
0 Genie
Contact Me
Contact Rudolph +27 81 851 5551 or Rolf +27 72 596 1634 Nuco Auctioneers Yard, Plot 127 Sterkfontein Ave, Doornkloof East, Irene, Pretoria
Nuco Auctioneers
2
Eccentric Press 18ton
R 18 000
For Sale
Eccentric Press 18ton for sale Contact 082 410 2288
Johannesburg - Randburg
> 3 months
3
Engine lift
R 3 000
For Sale
Home built 1 ton engine lift.
1
Jumbo Machines
R 750 000
For Sale
Jumbo Machines and truck sales We buy and sell Machines Cat,Bell Kumatsu if in need of any earth moving equipent contact me Craig:0726606318
2
Jumbo Machines
R 280 000
For Sale
Phone me anytime if wanting to view the Machine
4
on Auction
Contact Me
This advert complies with CPA and can be obtained from our offices or downloaded from www.tirhani.co.za. NOTICE TO BUYERS: 10% deposit payable on the fall of the hammer. 21 days for confirmation by t
Johannesburg - Alexandra
> 3 months
SMS Campaign Account
8
18
JLG 450AJ Articulating Boom Lift
On Auction
Online Auction, Lots closing from: 17 May 2018 5:00 AM PDT By order of Mitsubishi Hitachi Power Systems Africa (Pty) Ltd MHPS Africa Sale 3: Construction, Engineering and Ancillary Equipment ..