Ford Falcon on Junk Mail in Gauteng
Search through the results in Ford Falcon advertised in Gauteng on Junk Mail
6
1999 Ford Falcon
R 39 895
For Sale
Call Auto Basic Traders in Zambesi drive no 9 on for a demo, we will come to youNew stock arrivedWe do finance, sell extended warranties, topup, credit Life, Tracker, Insurance, everything that you ne
Auto Basic Traders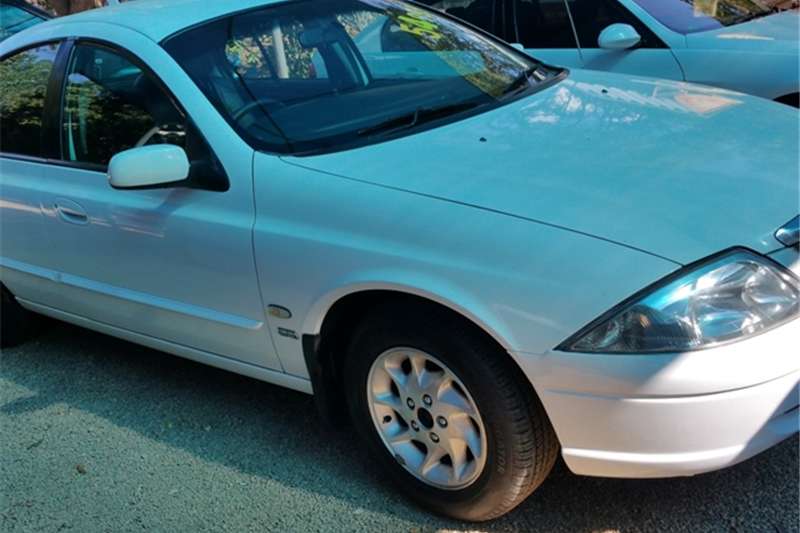 5
1
Ford Falcon
R 70
For Sale
We are your home of all motoring needs, we supply chain of customers with quality spares (engine and body parts) at the most cheapest rate in town and we also do all mechanical, panel beating and diag
GI CENTRAL AUTO SPARES
5
1996 Ford Falcon
R 28 000
For Sale
Ford Falcon 1997 4 Litre straight 6. Engine just redone. All papers and license up to date. R28000
Johannesburg - East Rand
2 months ago
3
Ford Falcon
R 50 000
For Sale
Ford Falcon 4 door sedan for sale. Needs TLC. Selling as it stands . We are Situated on the corner of R24 And Cecelia Road - Tarlton, Park and Sell, Trucks 4 u.
Other Gauteng
2 months ago
11
1996 Ford Falcon
R 33 000
For Sale
The car is in the in good condition and drives almost daily,the paper work is in order,disc up to date,gearbox in Perfect condition,Car just needs minor attention
Johannesburg - Central
> 3 months
4
1996 Ford Falcon
R 13 000
For Sale
Very fair ford falcon automatic running though some ttach up how ever this is a speed comfortable machine call 076845151
Pretoria - Pretoria East
> 3 months
6
1997 Ford Falcon
R 19 900
For Sale
Only R19,900 or To swop- 1997 Ford Falcon GLi Auto. Car is in decent condition and drives well. Body got hail dents and front bumper has damage. Tyres still very good. Needs a good valet. License and
Johannesburg - Roodepoort
> 3 months
5
2002 Ford Falcon
R 25 000
For Sale
A very Good Car,in Good condition. since the vehicle is in good good condition ,Please no negotiations.
Johannesburg - Soweto
> 3 months
3
1998 Ford Falcon
R 47 900
For Sale
Excellent condition.Trade inns welcome. Corner of Marija rd and Blyde street Sinoville. Pretoria. CONTACT Velde 0845926159.
Pretoria - Pretoria City
> 3 months