Refuse disposal on Junk Mail in South Africa
Search through the results in Refuse disposal advertised in South Africa on Junk Mail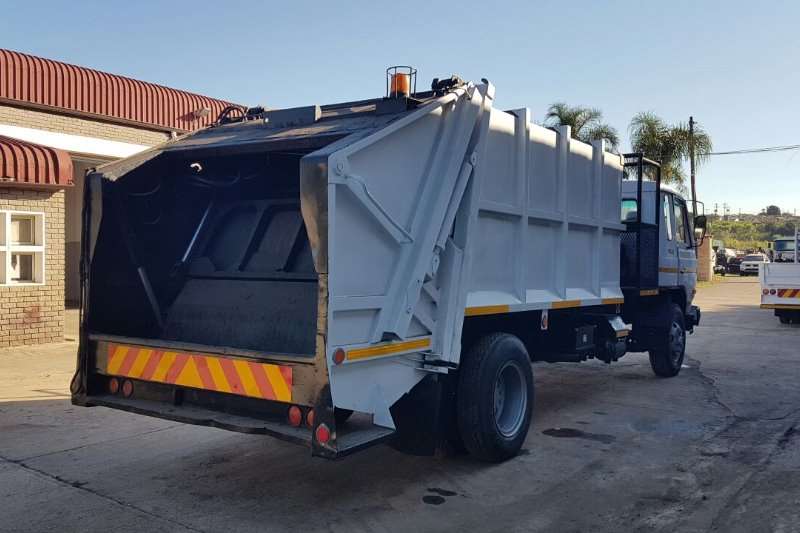 4
4
2018 Nissan
Contact Me
New 2018 Nissan Quester 330 with Refurbished 21,5 Cub Heil 5000 Body, HIVA Bodies, McNeilius Bodies...
Johannesburg - Boksburg
20 hours ago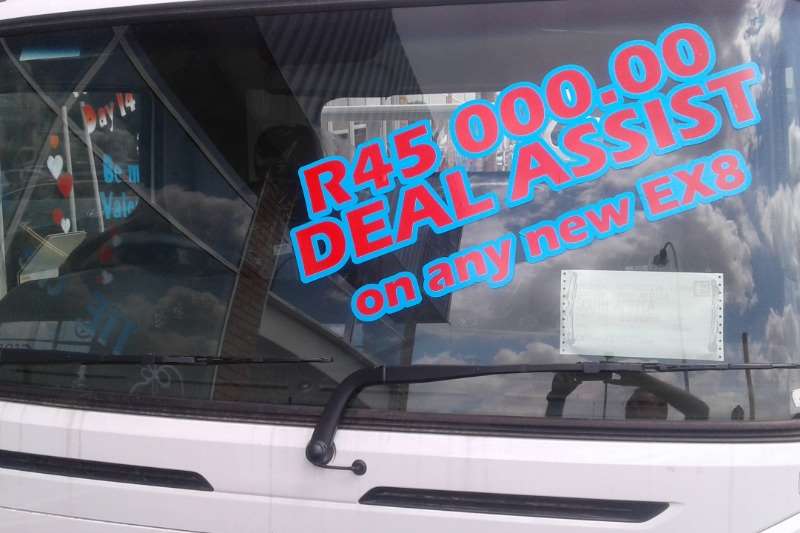 2
Hyundai EX8
R 482 900
For Sale
Hyundai EX8 waste removal Based on SWB EX8 with a GVM of 7800kg. Class leading 4year/unlimited km manufacturers warranty, 3year/200 000km road side assistance. Delivery country wide Contact Paul 074 4
Johannesburg - Benoni
Yesterday
Hyundai Benoni TT
3
BEST AND CHEAP GARDENS REFUSE AND RUBBISH REMOVAL
R 10
For Rent
WE ARE THE RUBBLE REMOVAL GUYS ,WITH 4TON TRUCK PR BAKKI WE MAKE SURE WE REMOVAL ALL THE RUBBLE RUBBISH , GARDEN REFUSE AND ANY KIND OF RUBBISH ,EXCEPT STUBBORN MOTHER IN-LAW, WE MAKE SURE THE PLACE
Johannesburg - East Rand
2 days ago
4
Isuzu 14000L honeysucker with pump
R 200 000
For Sale
Isuzu 14000L honeysucker with pump,old truck but well maintained,Tyres still good,pump works well,Engine and gearbox good,Call Gary Trucks 4 u,0614991715
Johannesburg - West Rand
3 days ago
3
Mercedes Bullnose Honey Sucker
R 120 000
For Sale
Mercedes Bullnose with ADE 352 engine. Good condition everything working
Johannesburg - Lenasia
4 days ago
4
3
CRANE MOUNTING AND SERVICES
Contact Me
We offer the best services in all types of trucks e.g MAN,SCANIA,INTERNATIONAL,MERCEDES etc Our motive is to bring the best services on your truck. we offer the following services:- *hydraulic inst
4
0837076188-All hydraulic repairs, services on Pto, Pumps, Cylinder, Valves
Contact Me
We specialize in hydraulic services-PTO/ Pumps installations on all trucks: TATA, POWERLINER, HINO, DAF, TOYOTA, ISUZU, MAN, FREIGHTLINER, RENAULT, IVECO, FAW, SCANIA, UD, VOLVO to MERCEDES BENZ a
Johannesburg - Fourways
1 week ago
3
1
Truck for Hire
R 300
For Rent
Long base truck for hire,gauteng,mpumalanga,north west area
Pretoria - Pretoria East
3 weeks ago
2
TRUCKS FOR SALE TO BREAK UP
R 70 000
For Sale
3 x Trucks was used for refuse removal by private company. Engines are 366 ADE and running smooth with no issues. Diff and gearboxes in good condition. Trucks did not work hard but its time to break u
4
2011 MAN CLA GARBAGE DISPOSAL TRUCK
R 270 000
For Sale
Selling a very nice condition 2011 model MAN CLA Dustbin truck. white in color. in good condition. all paperwork is in order. available immediately. dont miss this great bargain.
Pretoria - Centurion
> 3 months
4
2011 MAN CLA GARBAGE DISPOSAL TRUCK
R 399 000
For Sale
Selling a very good condition 2011 Model Man CLA Dustbin truck. ex contractor. white in colour. start and go. all paperwork is in order. fully equipped money maker. drives well. Don't miss this great
Pretoria - Centurion
> 3 months