Hooklift on Junk Mail in South Africa
Search through the results in Hooklift advertised in South Africa on Junk Mail
6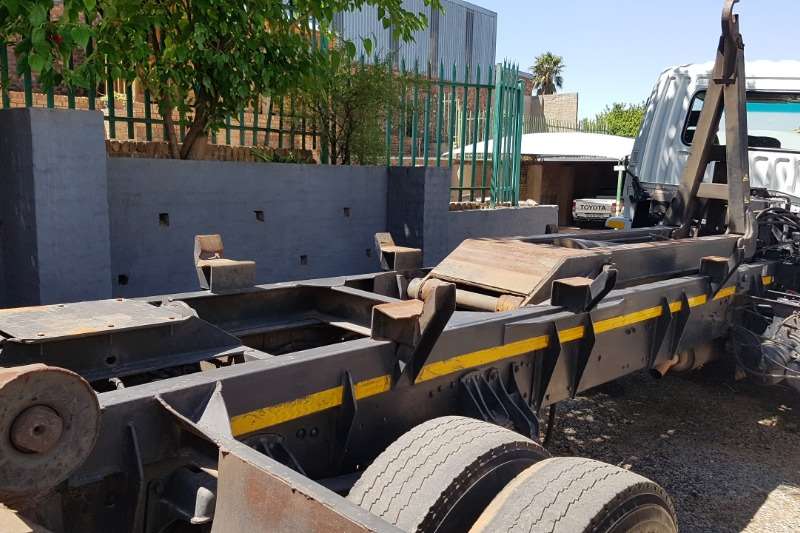 2
Other 9 TON
R 35 000
For Sale
2 X 9 TON HOOKLIFTS R35000 EACH ONLY HOOKLIFT UNIT, TRUCK NOT INCLUDED CAN BE USED TO BUILD TIPPER.
Johannesburg - Alberton
Yesterday
A to Z TRUCK SALES
2
2010 SCANIA P380 HORSE
R 420 000
For Sale
2010 MODEL 567 890KM THIS IS A NEAT HORSE READY TO GO PLACES....I HAVE 2 TO CHOOSE FROM.......I OFFER SERVICE ON THE TRUCK BEFORE IT LEAVES THE YARD ,,,, CALL OR WHATSAPP 0612806537
Johannesburg - East Rand
4 weeks ago
2
2 x Atlas 100.1 (10 ton.m) cranes for sale
R 145 000
For Sale
2 x 10 ton.m cranes one unit has 2 extensions and the other has 3 extensions. Going for R145,000.00 ex vat (price is per crane not for both) We have a wide variety of cranes in stock ranging fr
Johannesburg - Central
1 month ago
1
Palfinger PK23080 (23 ton.m) crane for sale
R 275 000
For Sale
23 ton.m top seat crane with 4 extensions, also has auxiliary piping for attachments. We have a wide variety of cranes in stock ranging from 2.5 ton.m - 42 ton.m. All crane sales include - C
Johannesburg - Central
2 months ago
3
water pump for sale
Contact Me
NAPS hydraulics specializes with all types of hydraulic system and engineering on industrial, mining and mobile units. We supply and fit any kind of hydraulic components: Cylinders, valves, motors,
7
BUY OUR TRUCKS AND WE GUARANTEE YOU WORK.
R 250 000
For Sale
We at Umbuso Investors Solution offer you premium trucks and trailers and guarantee you work. We offer you different packages to choose from in order to accommodate you budget. Novice package is R150K
Johannesburg - East Rand
> 3 months
2
1
4
Fuso 16-253 Hook lift
R 395 950
For Sale
excellent fully reconditioned Fuso 8 ton hook lift ready to go call Bill now on 078 5277202
Johannesburg - East Rand
> 3 months