Dogs and Puppies on Junk Mail in Somerset West
Search through the results in Dogs and Puppies advertised in Somerset West on Junk Mail
4
German Shepherd
R 3 000
For Sale
2xMale and 2xFemale German Shepherd puppies available to approved homes. Puppies will only be available when they are 8 weeks old. Puppies will be : Vet checked - inoculated by registered Vet
Cape Town - Somerset West
1 month ago
3
Rhodesian Ridgeback puppies for sale to loving homes.
R 4 000
For Sale
Puppies are vet checked and are current on their 5in1 vaccines. Puppies have been dewormed, and will be chipped/registered for their new and loving homes. Puppies are 7 weeks old and will be ready for
Cape Town - Somerset West
1 month ago
2
Great Dane Pups Available
R 3 500
For Sale
Great Dane puppies for sale. All female. Born 10 December 2017. Vet checked and vaccinated. Contact Dr Peters on 021 852 4852. Parents also available to view per arrangement.
Cape Town - Somerset West
3 months ago
6
Great Dane Puppies
R 3 500
For Sale
2 Great Dane puppies for sale. Both Harlequins and female. Born 10 December 2017. Available at 8 weeks. Vet checked and vaccinated. Contact Dr Peters on 021 852 4852. Parents also available to view pe
Cape Town - Somerset West
3 months ago
5
Great Dane Pups
R 3 500
For Sale
6 Great Dane puppies for sale. 5 Harlequin and 1 Black. All female. Born 10 December 2017. Available at 8 weeks. Vet checked and vaccinated. Contact Dr Peters on 021 852 4852. Parents also available t
Cape Town - Somerset West
4 months ago
6
pekingese puppies
R 2 500
For Sale
a male and female 9 weeks old been dewormed injected and checked they pure and sweet we asking 2500 no papers. Please call 073 652 4258
Cape Town - Somerset West
5 months ago
3
Golden retriever Labrador pups
R 2 950
For Sale
Males and females available, the labs have been vet checked dewormed and innoculated, the puppies are 8 weeks old and ready to leave mommy. Please confirm tact me if you would like to come look at the
Cape Town - Somerset West
8 months ago
1
KUSA REGISTERED RHODESIAN RIDGEACK PUPPIES
R 4 000
For Sale
PUPPIES WERE BORN 09/08/2017 AND WILL BE READY FOR THEIR NEW HOMES WHEN THEY TURN 8 WEEKS OLD. 1 BOY AND 7 GIRLS PUPPIES HAS BEEN VET CHECKED, DE- WORMED, VACCINATED AND MIKRO CHIPPED. REGISTRATIO
Cape Town - Somerset West
8 months ago
2
Spaniel puppies
R 2 600
For Sale
8 week old puppies now ready for new homes. They have been vet checked and vaccinated. (Vets cards for each pup available) Pups not registered. ( 078 460 4036 )
Cape Town - Somerset West
12 months ago
large dog kennel
R 600
For Sale
large wooden dog kennel in excellent condition cost R1 200. Half price at R600. pH 021 8516957
Cape Town - Somerset West
13 months ago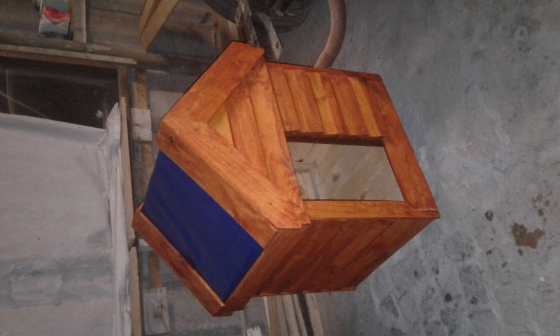 3
4
Pure Bred Great Dane Puppies
R 3 000
For Sale
Ten weeks old Great Dane Puppies for sale. Born 14 Feb 2017. Vet checked, de wormed and vaccinated. Contact 061 991 5218
Cape Town - Somerset West
14 months ago