Mobile on Junk Mail in Gauteng
Search through the results in Mobile advertised in Gauteng on Junk Mail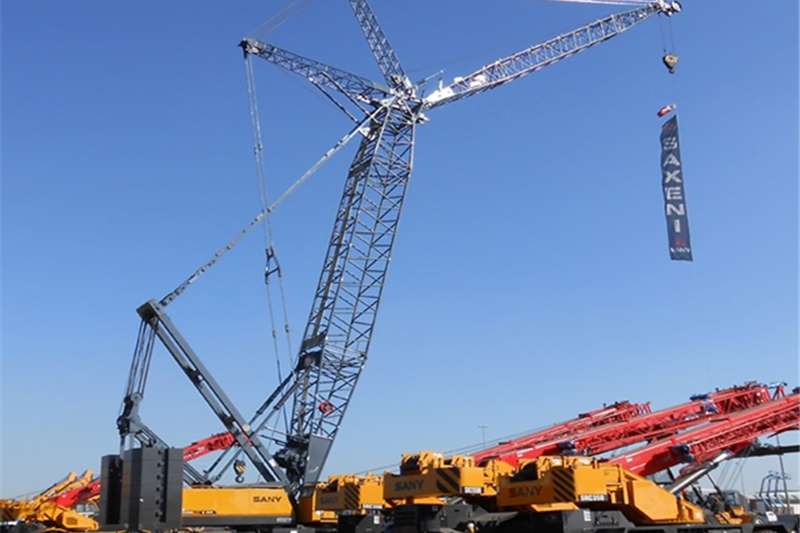 1
Cranes Sany NEW CRAWLER
For Sale
We sell new SANY Crawler Cranes ranging from the 50 tonner to 3600 tonner. The range include the following models: SCC550E, SCC600E, SCC750E, SCC900E, SCC1350E, SCC1500D, SCC1800, SCC2600A, SCC4000E,
Johannesburg - Boksburg
10 hours ago
Saxeni Equipment Pty Ltd
Affiliate
6
Tadano Crane 36T
R 700 000
For Sale
36t Tadano Crane in excellent working condition, the engine, outriggers, computer box all working properly. No Papers as the crane was mainly used on the yard to load and off load transformers.
Johannesburg - Alberton
5 days ago
20
Grove AT750BE Mobile Crane - Non Runner
On Auction
ONLINE AUCTION, LOTS CLOSING: 29 NOVEMBER 2017 @ 14:00PM AUCTION: Plant & Machinery Online Disposal - Sale 2 By order of multiple vendors .......................................................
Johannesburg - Boksburg
1 month ago
4
P&H 20 Ton Crane for sale
Contact Me
Used P&H 20 ton crane for sale. Needs repairs Contact: 082-9251495
Johannesburg - East Rand
1 month ago
4
P&H 20 Ton Crane
R 150 000
For Sale
P&H 20 ton crane. Needs repairs
Vereeniging-Kopanong
1 month ago