Mobile on Junk Mail in South Africa
Search through the results in Mobile advertised in South Africa on Junk Mail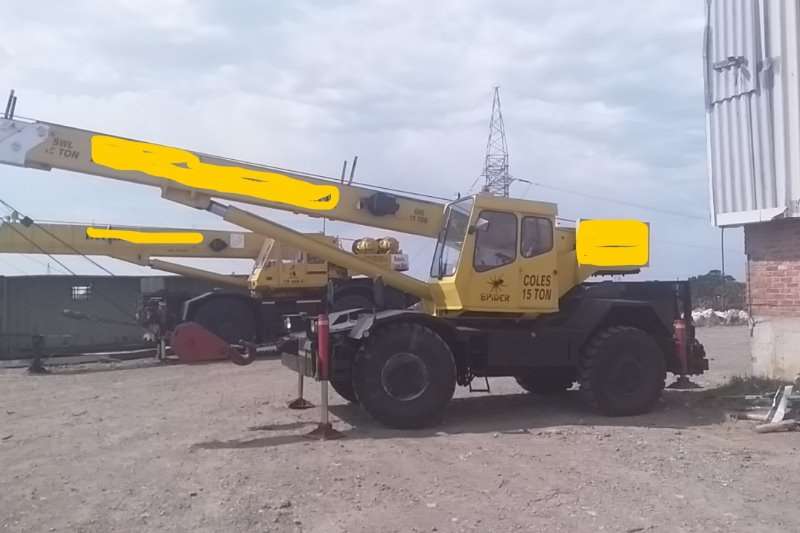 1
1
7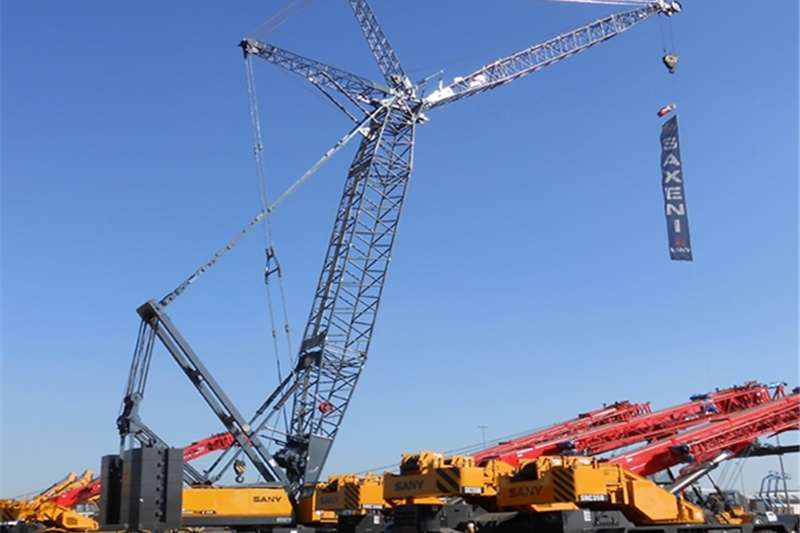 1
Cranes Sany NEW CRAWLER
Contact Me
We sell new SANY Crawler Cranes ranging from the 50 tonner to 3600 tonner. The range include the following models: SCC550E, SCC600E, SCC750E, SCC900E, SCC1350E, SCC1500D, SCC1800, SCC2600A, SCC4000E,
Johannesburg - Boksburg
2 days ago
Saxeni Equipment Pty Ltd
1
Palfinger PK12000 (12 ton.m) crane for sale
R 170 000
For Sale
12 ton.m crane with 2 extensions We have a wide variety of cranes in stock ranging from 2.5 ton.m - 42 ton.m. All crane sales include - Crane refurbishment, warranty and load test certificat
Johannesburg - Central
1 week ago
3
Atlas crane for sale
R 955 995
For Sale
Atlas Crane for sale: - Works just fine - Ready to work - Call Dr J on 072 889 2581. Powered e-Mag Global
12
Tadano Crane 36T
R 450 000
For Sale
36t Tadano Crane in excellent working condition, the engine, outriggers, computer box all working properly. No Papers as the crane was mainly used on the yard to load and off load transformers.
Johannesburg - Alberton
1 month ago
3
HYSTER (Carry Crane)
R 75 000
For Sale
2nd Hand Hyster Carry Crane for sale. Neg. In good running condition.
Other Gauteng
2 months ago
2
TADANO FAUN 30T ATF.
R 1 400 000
For Sale
TADANO FAUN 30T ATF Very good condition. All in order and ready to work. Contact Nico on 072 603 630 for a viewing appointment.
Pretoria - Pretoria North
2 months ago
1
GALION FA 150 CRANE FOR SALE
R 550 000
For Sale
CAPACITY : 15 SHORT TON / 13.6 METRIC TON VIN NO : U010781 ENGINE NO : 45440838 REGISTRATION : BJH386GP POWERED BY : KOMATSU DIESEL TURBO CHARGED MOTOR MODEL S6D 102E-1 BOOM : 4 SEC
Pretoria - Moot
> 3 months
3
1
25Ton UNIC Mobile Crane
R 70 000
For Sale
25ton UNIC Mobile Crane Truck Mounted no engine Fochville R70000 0823298565
1
25 ton Mobile Crane
R 250 000
For Sale
25 Ton Mobile Crane Unic 1972 located in Fochville call 0823298565/0703066256