Mobile on Junk Mail in South Africa
Search through the results in Mobile advertised in South Africa on Junk Mail
7
3
HYSTER (Carry Crane)
R 75 000
For Sale
2nd Hand Hyster Carry Crane for sale. Neg. In good running condition.
12
Tadano Crane 36T
R 450 000
For Sale
36t Tadano Crane in excellent working condition, the engine, outriggers, computer box all working properly. No Papers as the crane was mainly used on the yard to load and off load transformers.
Johannesburg - Alberton
3 days ago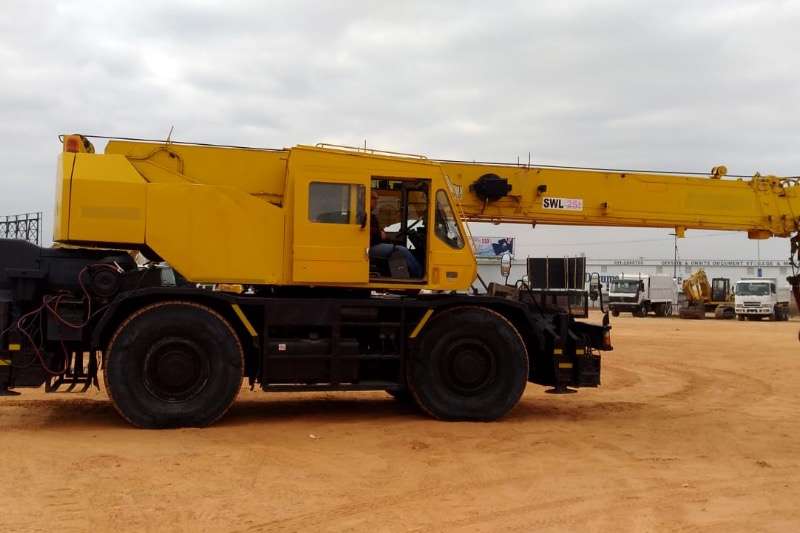 4
2
TADANO FAUN 30T ATF.
R 1 370 000
For Sale
TADANO FAUN 30T ATF Very good condition. All in order and ready to work. Contact Nico on 072 603 630 for a viewing appointment.
Pretoria - Pretoria North
6 days ago
20
Crane Hire? Call Rigg Rental - we can supply!
R 3 500
For Rent
Rigg Rental can supply all the crane's that you need. All our divers have up to date safety docs and are professional and reliable. Call Shelton for a quote 084 254 6888.
Pretoria - Pretoria City
1 week ago
17
18
3
1
25Ton UNIC Mobile Crane
R 70 000
For Sale
25ton UNIC Mobile Crane Truck Mounted no engine Fochville R70000 0823298565
Potchefstroom
5 months ago
1
25 ton Mobile Crane
R 250 000
For Sale
25 Ton Mobile Crane Unic 1972 located in Fochville call 0823298565/0703066256
Potchefstroom
6 months ago