Attachments on Junk Mail in Boksburg
Search through the results in Attachments advertised in Boksburg on Junk Mail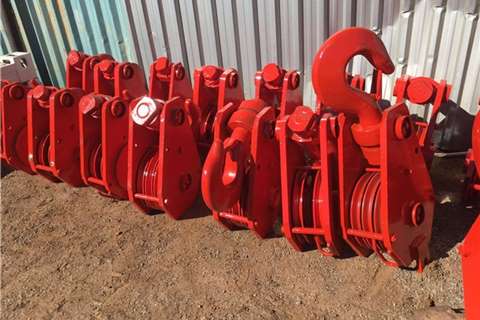 3
0
Contact Me
VARIOUS SIZED USED CRANE HOOKS. PLEASE FEEL FREE TO CONTACT US AT ANYTIME FOR MORE INFORMATION. LOCATED IN BOKSBURG.
Johannesburg - Boksburg
11 hours ago
Crosstate Auctioneers
4
Hydraulic Hammer - 6 to 9 Tonne Carrier
R 62 500
For Sale
Hydraulic Hammer Open Type - 6 to 9 tonne Carrier. Complete with 1 moil point, tool box and pins and bushes. Full service back up and spares availability in South Africa. Suits JCB, CAT, Komastu an
Johannesburg - Boksburg
14 hours ago
6
EngravCut Automatic Machinery.
R 63 000
For Sale
1390S 1.3 x 900mm Cutting Area. 80W EFR Tube Chiller,Extractor Fan,Air assist All included. Cuts and Engraves :MDF, Perspex, Fabric, Acrylic, Rowmark etc. Engraves Only : Ceramic, Coated Metal
Johannesburg - Boksburg
4 weeks ago
1
Komatsu final drive 375_5
R 1
For Sale
Komatsu final drive 375_5 We strip Komatsu, Volvo, Cat, Huge base of new and used parts. Please contact for more details 0794804208
Johannesburg - Boksburg
1 month ago