Triumph For Sale on Junk Mail in Gauteng
Search through the results For Sale in Triumph advertised in Gauteng on Junk Mail
3
2014 Triumph Corolla 1.3 Esteem
R 149 900
For Sale
Stock Number: 11231 YOR: 2014 Mileage: 102509 km Engine Size: 1.3L Gearbox: Manual Fuel: Petrol Body Style: Sedan Doors: 4 Int Color: Black Ext Color: Blue Condition: used
Johannesburg - East Rand
> 3 months
9
2013 Triumph
R 99 900
For Sale
Extras: Alloy rims,Crash Protectors,Garaged ,Good Condition,Immobiliser,Warranty,Metallic paintwork 2013 Triumph Thinderbird 1600 Black with extras in great mechanical condition with just over 38 000
Johannesburg - Boksburg
8 hours ago
TRD Motorcycles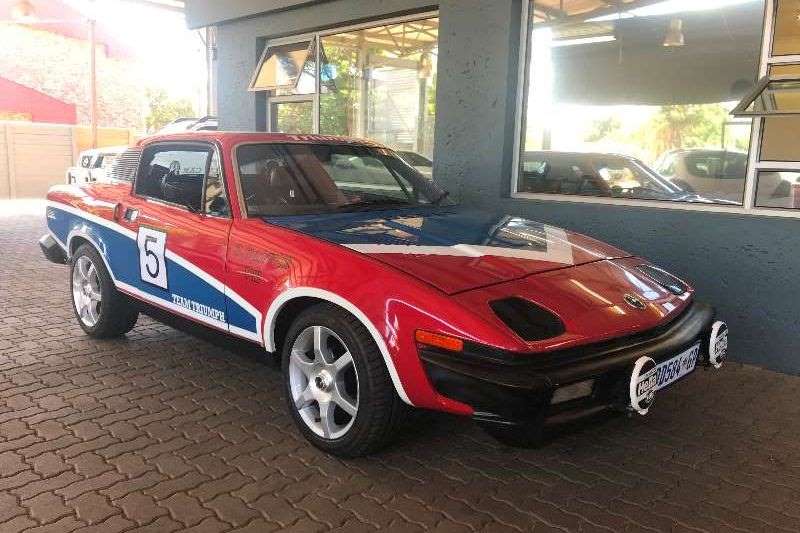 6
1983 Triumph
R 89 900
For Sale
A Triumph TR7 with a 3.9 Rover V8 auto Manx Rally car replica that was used in 1978 in England , car in very good condition on the road and papers in order
Future Auto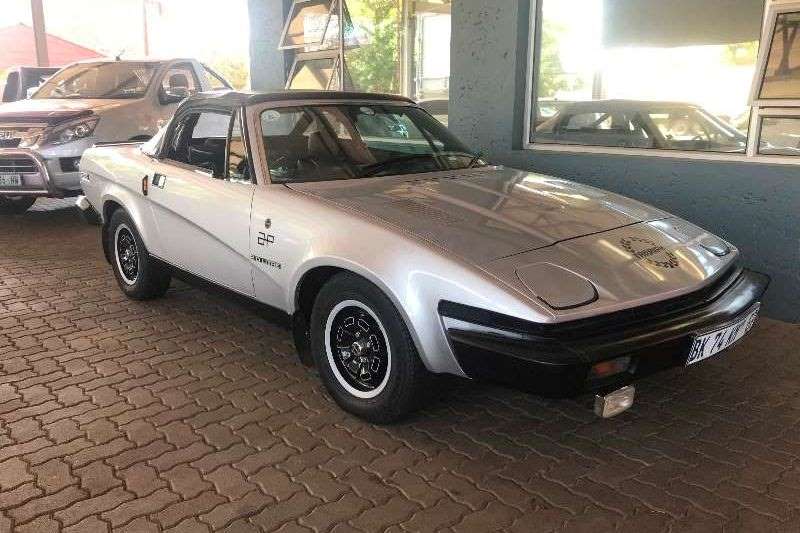 10
1981 Triumph
R 74 900
For Sale
The best original Triumph with a 5 speed manual gear and 2l motor in running condition an papers up to date . Will not find a car in this condition
Future Auto
4
1963 Triumph Uncategorized
R 58 300
For Sale
Triumph spitfire for sale, all papers and licenses are up to date, with spare triumph engine and gbox with a lot of spares,
Vereeniging-Kopanong
4 weeks ago
5
1963 Triumph TR3
R 58 000
For Sale
triumph spitfire 63 mod , 1.6 mazda engine , 5 speed g box, licensed and papers all ok , for sale . plus two bodies and chassis parts , price neg,
Vereeniging-Kopanong
> 3 months
5
1976 Triumph TR3
R 55 000
For Sale
Triumph chicane 2.5 L Beautiful antique car in great condition. Fully rebuilt with genuine parts : Gearbox Carburetors Engine in excellent condition Original Triumph wheel caps inter
Vereeniging-Kopanong
2 days ago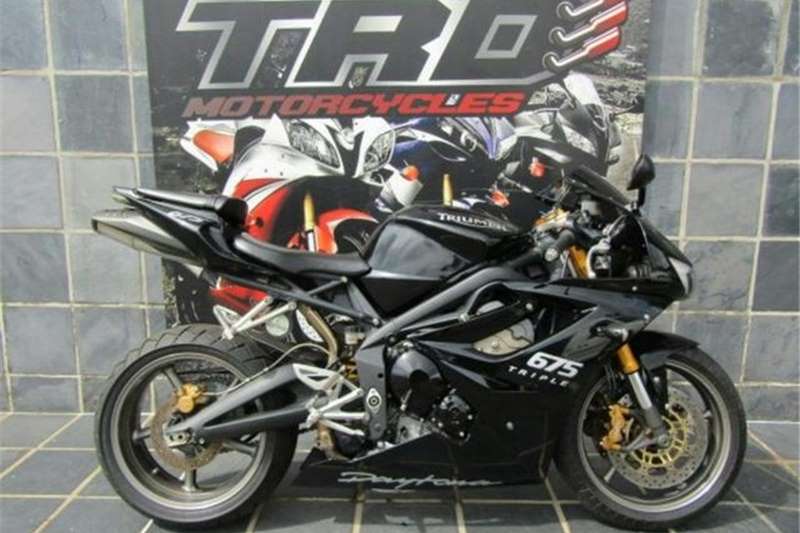 9
2006 Triumph
R 54 900
For Sale
Extras: After Market Exhaust,Alloy rims,Garaged ,Good Condition,Warranty 2006 Triumph Daytona 675 Black with just over 41 000km on the clock in great mechanical condition available at TRD Motorcycles
Johannesburg - Boksburg
8 hours ago
TRD Motorcycles
2
1961 Triumph TR3
R 45 000
For Sale
Triumph Herald,In good condition.Blue and white colour.Papers in order.No time waisters!serious buyers only.Manual.71000mile on the clock.
Johannesburg - Roodepoort
> 3 months
1969 Triumph
R 35 000
For Sale
Vehicle is in good condition,drives very well has a 2.5. Straight 6 original motor Papers in order
9
1969 Triumph TR6
R 35 000
For Sale
1969 Triumph 2000 series..2.5L straight 6cyl motor..super clean and in showroom condition..this is for a serious OLD CAR FANATIC. .everything in working condition with owner's manual..vehicle in origi
Johannesburg - Boksburg
> 3 months