BMW X6 on Junk Mail in South Africa
Search through the results in BMW X6 advertised in South Africa on Junk Mail
10
2011 BMW X6 M
R 285 000
For Sale
Pre-owned Vehicle for sale.IMMACULATE Condition a car worth your cash,Finance is available with us through all banks,deposit is not compulsory AA/ Road worthy is done on all Vehicles taken on finance.
Johannesburg
226 minutes ago
Climax Auto
Add to wishlist
20
2009 BMW X6 xDrive35i Exterior Design Pure Extravagance
R 280 000
For Sale
BMX X6,35i,XDRIVE,2009,154000KM,AUTOMATIC, AIR CONDITION,POWER STEERING,SUNLOOF, LEATHER INTERIOR,ABS,AIR BAGS, CRUISE CONTROL,DVD,POWER HOUSE, FULL SERVICE HISTORY,,,FULL HOUSE M M INVEST AUTO CARS,
Johannesburg - Randburg
4 days ago
Add to wishlist
2
2009 BMW X6 xDrive35i
R 250 000
For Sale
It is a very luxury and comfortable car with good condition. lower mileage, DVD player with screen and so much more...
Cape Town - Tableview
> 3 months
Add to wishlist
9
2011 BMW X6 xDrive35i M Sport
R 249 900
For Sale
The car is in a very good condition, electronic dashboard, leather seats, cd front-loader, radio, bluetooth, electric mirrors-windows. Partial service history...........Finance available with all majo
Johannesburg - Randburg
2 months ago
Add to wishlist
8
2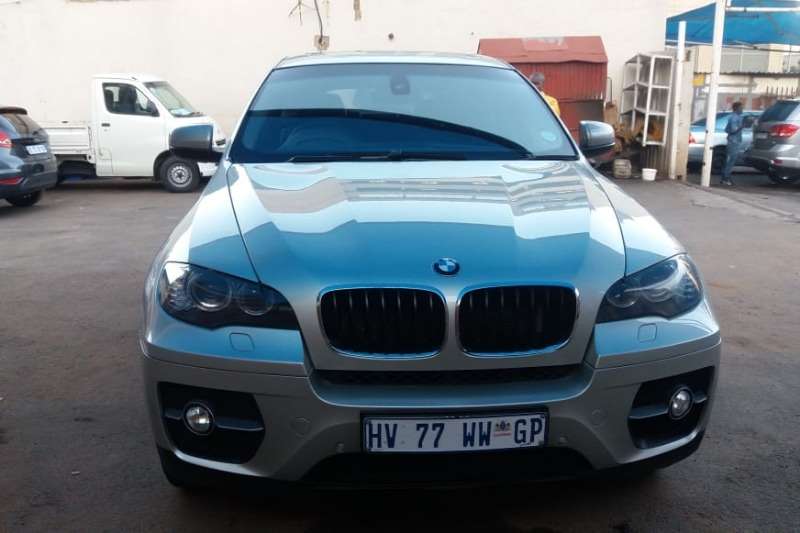 14
2010 BMW X6 xDrive35i
R 205 000
For Sale
Radio/CD MP3,CD Shuttle,Immobiliser,Mags,ABS,DVD,Leather Interior,Air Bags,Air Conditioning,Full Service History,Side Steps.2010 BMW X6 Drive 35i is available on cash and finance,cash negotiable,AA ce
Galaxy Auto
Add to wishlist
12
2008 BMW X6 xDrive35i
R 135 000
For Sale
2008 BMW X6 3.5i, Black Activity Pack Bargain, urgent sale. Needs some work, waterpump leaking, needs some bodywork on left front fender and some other issues. Retail is over R200k, selling as is/voet
Add to wishlist
8
1
2012 BMW X6 xDrive50i
On Auction
2012 BMW X6 5.0i Full house, Navigation, S/Roof, R/CD, Mags, A/Bags, A/C, C/L, E/W, P/S, ABS
Universal Auctions
Add to wishlist