They are found in just about every office block, school and university. Vending machines are a staple for food and drinks needs. Getting an entry into vending isn't as hard as it may seem and, if you are looking for a vending machine for sale, there are numerous options to choose from. From healthy food, snacks and drinks, to hygiene products, every industry and almost every workplace uses, or needs, a vending machine.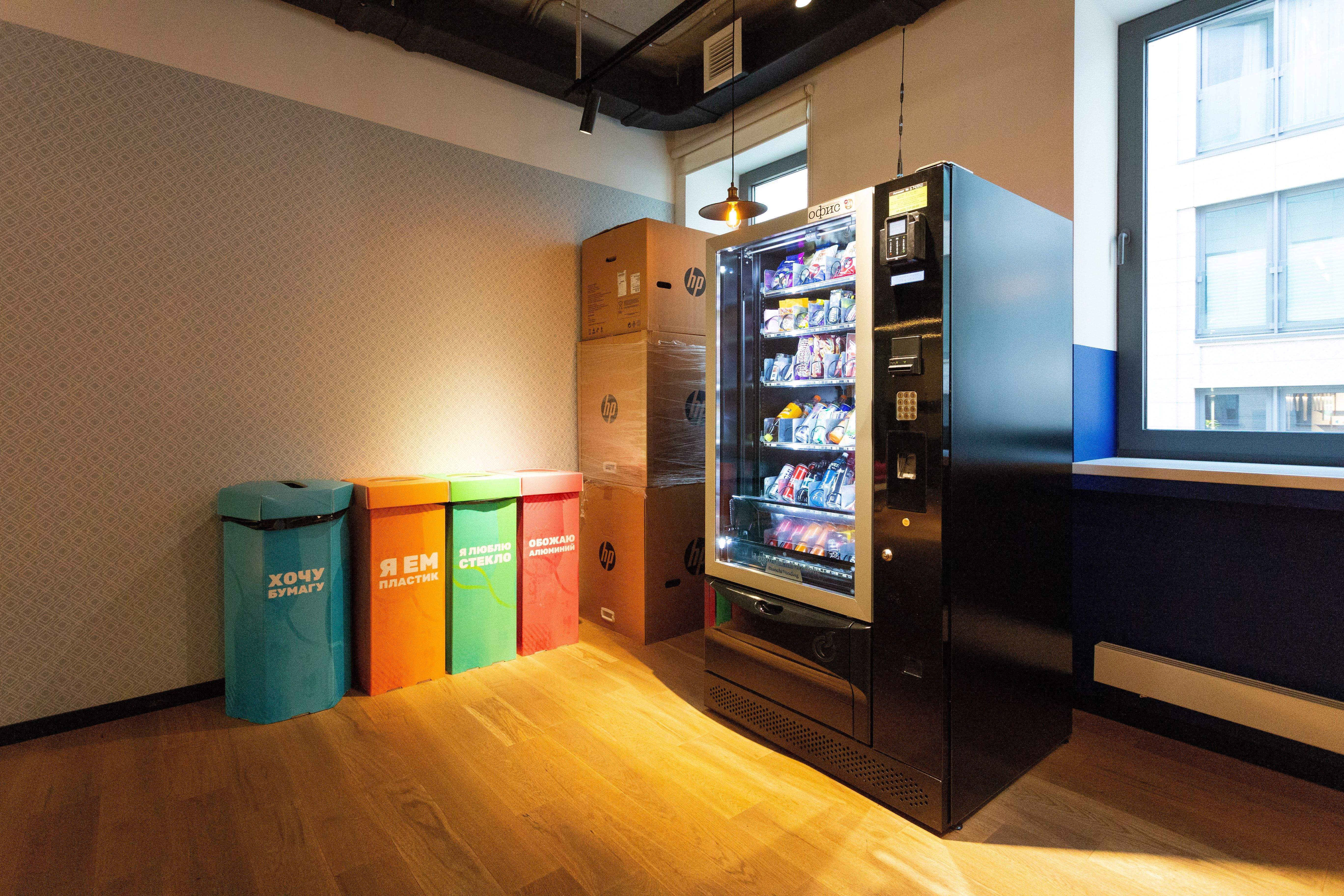 Photo By Photo by Petr Magera on Unsplash
Tips for a Successful Vending Machine Business
Investing in vending machine for sale is such a good idea and offers a great business opportunity. It is low cost, with low overheads and not much working capital is needed. This means it is an attractive investment for many, those starting out, to those wanting to establish a large vending machine business.
So how can you get into the market and what are the key factors you'll need to remember? Location and a range of vending machines are the most important factors.
Starting out, location is vital as it means more business, profit and visibility for your machine and brand. This is key, as you'll need to have people on-site to stock the machine and having it within close distance to do regular check-ups is important to maintain the machine and brand.
Top Tip: Don't forget to look into the different options vending machine rentals can offer when you are first starting out.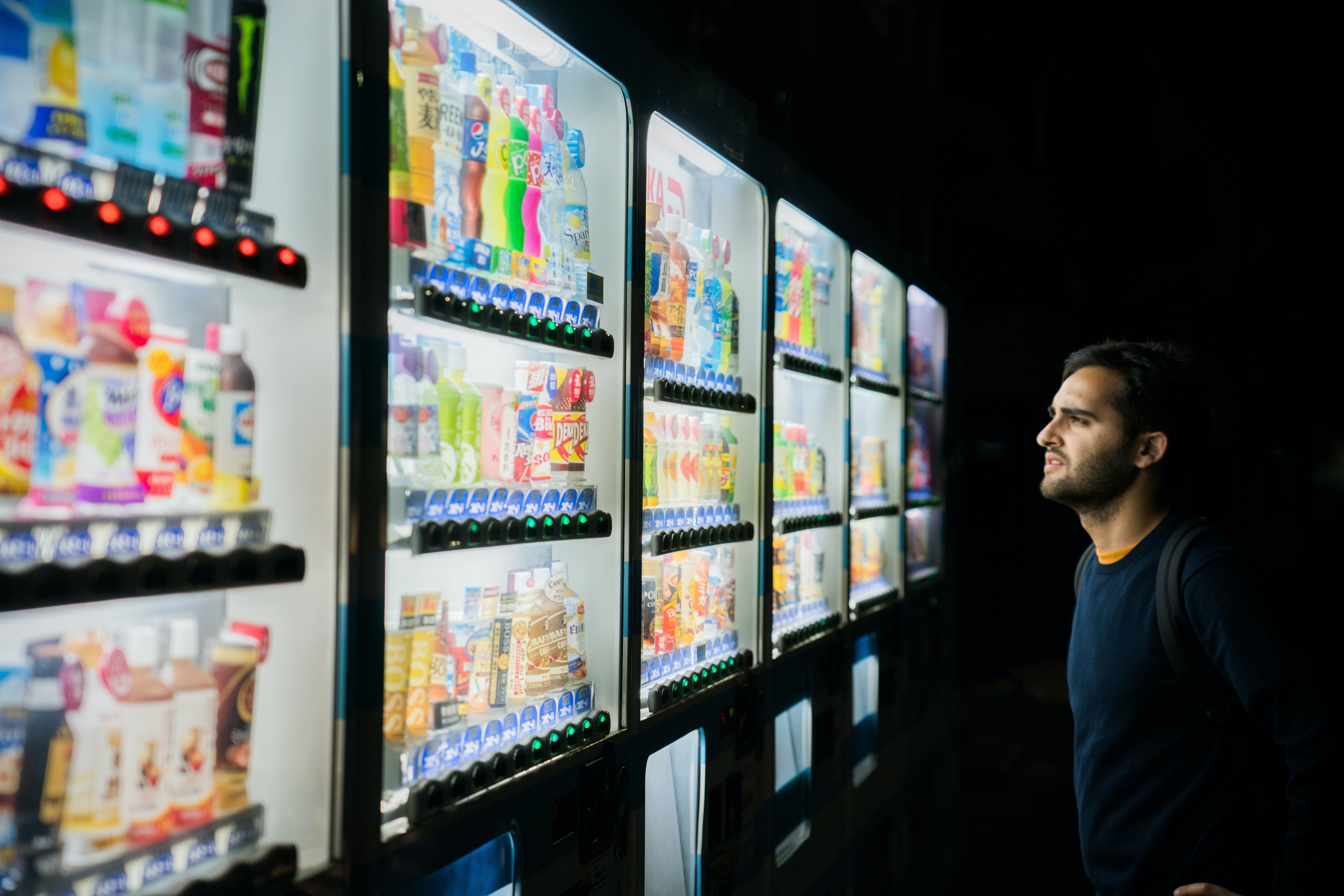 When looking to grow your brand and expand into different areas, location will always be the number one priority.
Another important aspect when starting your vending machine business is the type of vending machine you choose. This depends on your interests and industries you would like to work in and segments you think are profitable. These could range from hotels, offices and restaurants, all of which have unique vending machine needs from fresh food to hygiene and much more.
As for your overall entry into vending, it is a process that can easily be set up and is highly scalable from day one, depending on how you approach it.
Profit from your Vending Machine Business
As for your profit margins, these will vary depending on the machine you have selected and the office, or workplace you sell in. Your profits will be linked to your foot traffic and the location of your machines. These could range from schools, offices, universities and more.
Most of those who buy from a vending machine may choose another item while there, on impulse, so it's important to stock a vending machine with a variety of items.
While it is hard to measure exactly how much your profits will be, as it depends on a variety of factors, there are certain factors that make it slightly easier to measure profit.
It has been estimated that profits from vending machines are around the following, if it's a well maintained and stocked, you can expect about profits of around R1500.00. If you have a network of five machines, it jumps up to R7500.00 and to R15 000.00 if you have a network of 10 machines.
The key takeaway is, the more machines you have, with a wide range of options and locations, the more profit there is to be made. A key to this is to diversify and have a range of different machines, with different profit margins. These could include, snacks and drinks, fresh food and coffee, all allowing you to expand into different markets and areas.
The Different Types of Vending Machines for sale in South Africa
If you are in the market for a vending machine for sale in South Africa, you will be thrilled to hear that there are some stunning types, brands and models to choose from in South Africa. The key to what makes each vending machine so profitable is the brands stocked in the machines, the environment in which they are placed and stock levels. All of these contribute to the profit factors.
Coffee vending machine
Coffee is one of the most popular drinks of choice across the world and there is a range of machines you can choose from to make your mark in the profitable segment. All of the machines are suitable for a wide range of offices and workspaces.
Note that, if you are in the market for coffee vending machine for sale, prices do vary depending on the make and model you select.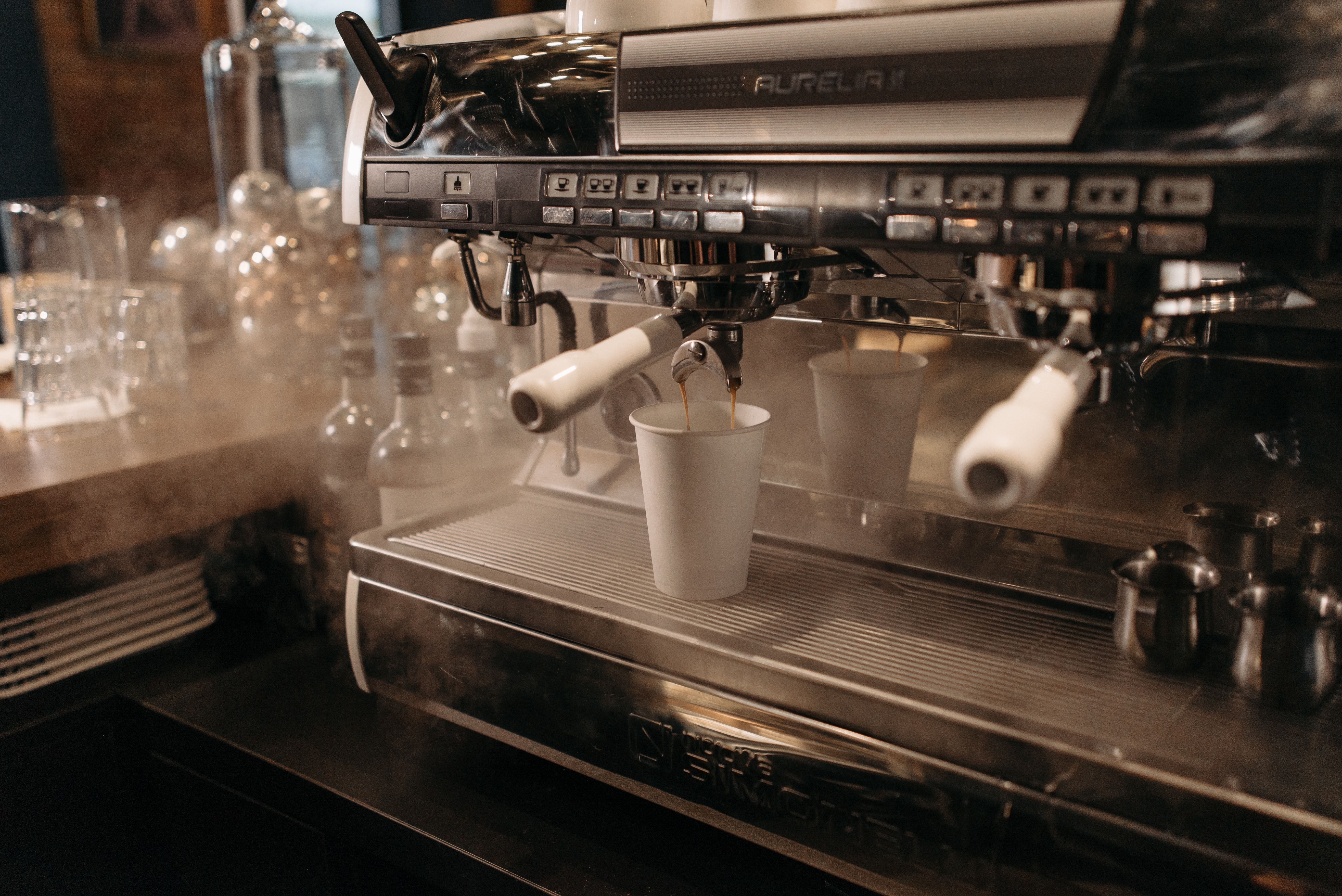 Snacks and Drinks Vending Machines
What would vending machines be without snacks and drinks? Without a doubt, the most well-known combination is that of snacks and drinks and there is a range of machines on the market.
The GPE Magic Drinks Vendor is the ideal solution for all those looking for a single item vending machine for sale, allowing you to choose from a wide range of drinks and brands.
There is a host of configurations you can choose from and the 360 capacity machine means it is ideal for small to medium-size businesses.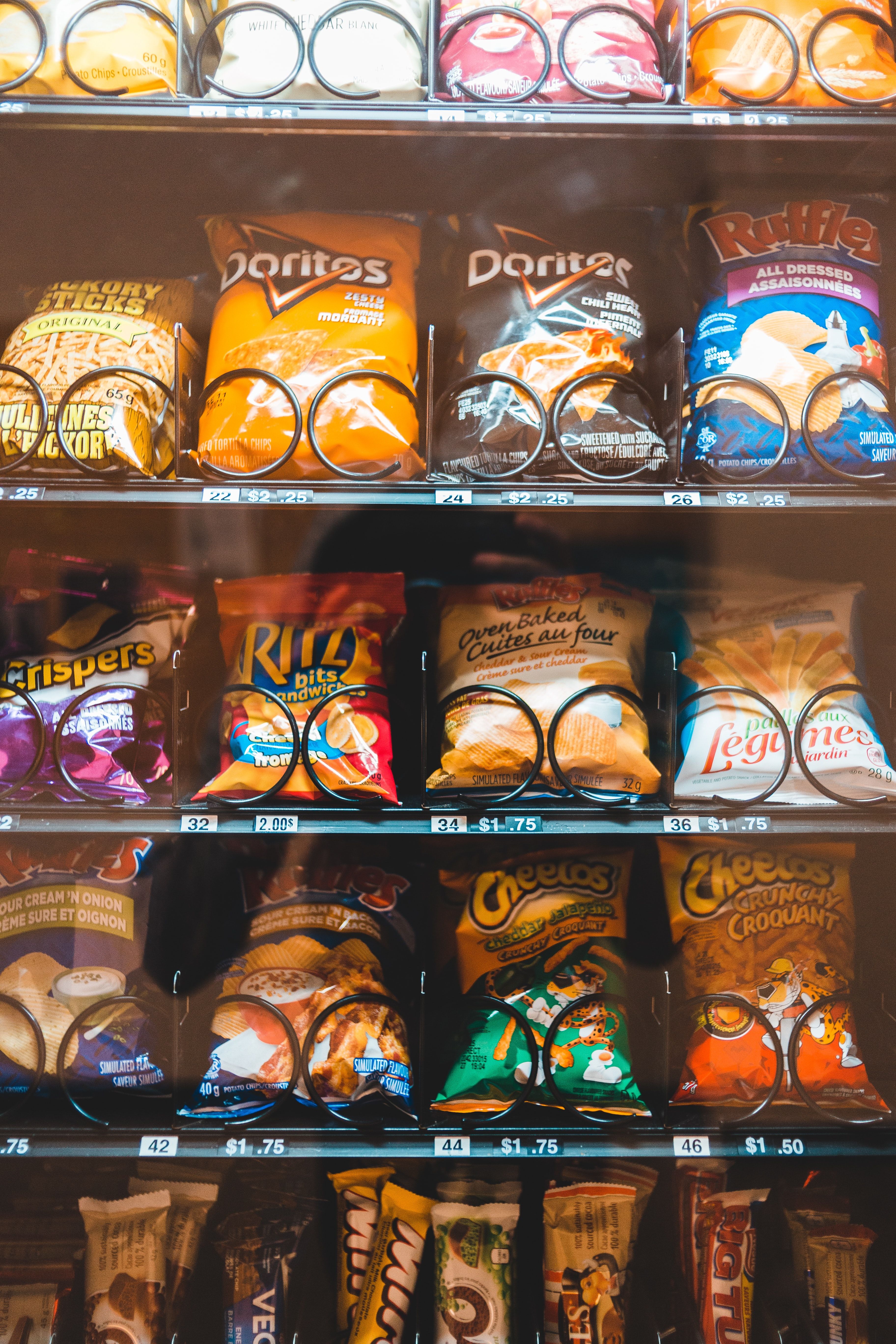 Photo by Erik Mclean on Unsplash
If you are looking for a combination of both snacks and drinks vending machines for sale then the PK 3000 Combination vending machine is ideal.
There is a range of snacks and drinks options available and the machine has the capacity to hold over 240 items, making it suitable for a range of businesses.
It also has a 5-year warranty on the motor, ensuring that if anything happens, you are covered.
Prices vary for all snacks and drinks vending machines and depend on the make and model selected.
Fresh food vending machine
Fresh food in vending machines is a trend that has found its way into the mainstream over the past few years and only looks set to grow. With many turning to healthy, on the go food options, a fresh food vending machine is ideal for many offices and businesses.
Vending Solutions offers a fresh food vending machine that offers a variety of options, from cold food and drinks to snacks and more, with over 220 options and items available.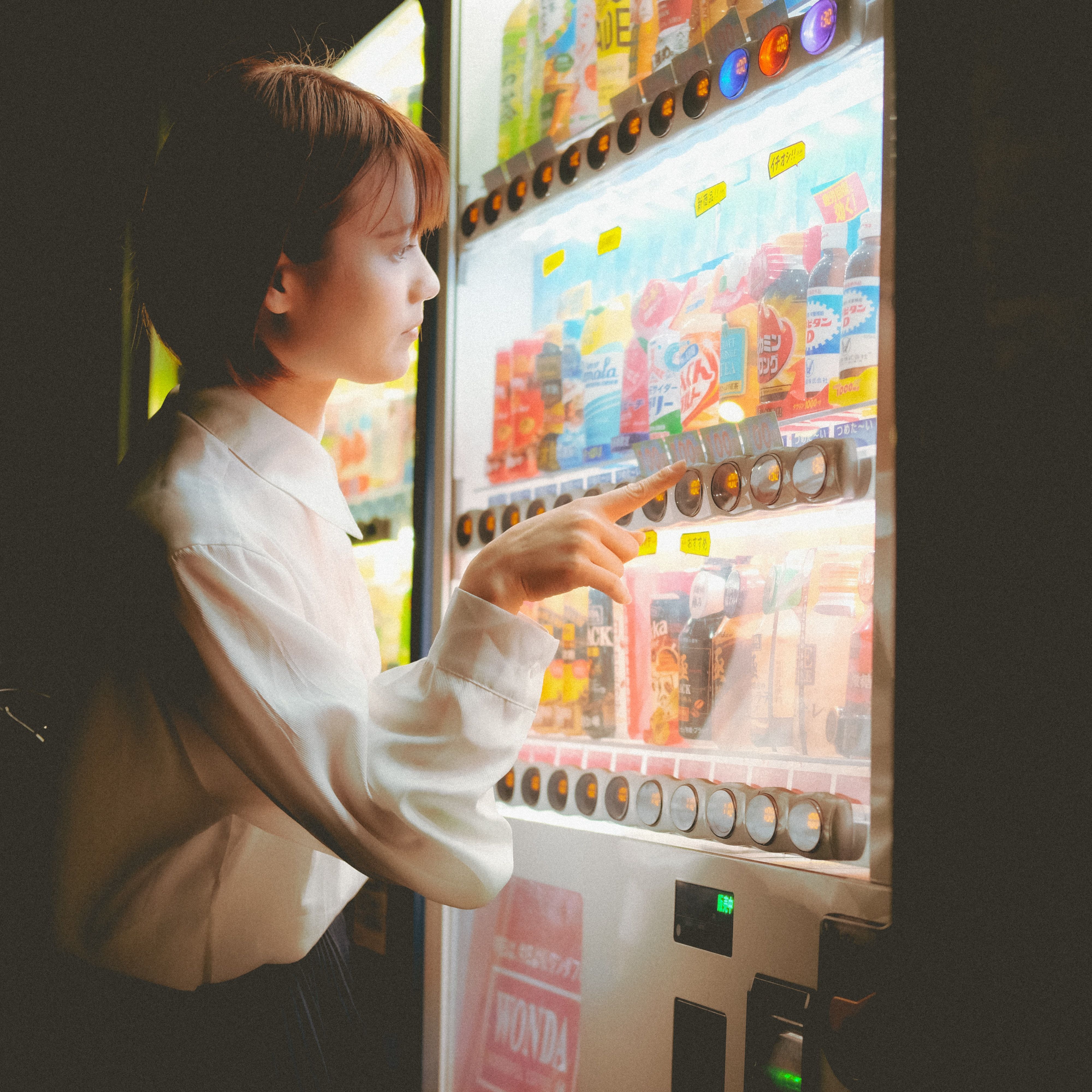 Photo by Hu Jiarui on Unsplash
The machine is a specially designed one for use with fresh food and can take both notes and coins.
If you are looking for this type of vending machine for sale, be sure to note that the price you pay will vary according to the make, model and the machine's features.
Hygiene vending machine
Vending machines for hygiene-related products is another large market. Typically used in hotels and restaurants, they are ideal for must-have items.
The S2 MULTIVEND Bathroom Vending Machine is one that can be used for a host of products, from perfume, sunscreen and many more.
There are around 9 product selections that can be made and up to 12 different types of coins that are accepted; making it versatile and effective for a range of markets.
It comes in both plastic and stainless steel variations and the battery-operated machine lasts around 2000 uses before needing to be replaced.
---
The renting value of vending machines is another plus when buying one, the renting options are varied and you can choose between a host of workplaces, from schools, offices to universities and more. You can rent out your machine for a set fee each month and reap the rewards.
Looking to get a start in the vending machine business? Find a vending machine for sale on Junk Mail and get started now. Do you offer vending machine rentals or are you looking for a fast and easy way to sell your old machines?Place your FREE AD on Junk Mailand sell fast!