Plan a special activity for you and your loved one this Valentine's day. From going ballroom dancing to enjoying a fancy meal at home, watching a live show or going camping, there are plenty of exciting things to do.
If you're looking for events and other fun things to do in your area, visit Junk Mail today.
Photo credit: Priscilla Du Preez on Unsplash
Recreate your first or one of your favourite dates
This idea is one that never fails. Recreating a very special memory can be an awesome way to spend Valentine's Day with your partner. You can even add some new, surprising touches to make this date even more special than the previous one.
Have a movie marathon
Put together a selection of your favourite movies and cuddle up on the couch for a romantic night at home. Don't forget to prepare popcorn and snacks before you start watching.
Have a picnic
This is a versatile option as you can have a picnic in a variety of places, from inside your house to outside in your garden, at the botanical gardens, a park, the dam and many more. You can play games, read your favourite book, and go through old pictures while you're having a picnic. To make this outing even easier, find a picnic bag with all the necessities on Junk Mail.
Build/craft something together
Building little things for your home or each other is always fun. It can be something as simple as a photo frame or something more extravagant like building a new patio couch. These activities will not only relax you and boost your creativity, but it will also help both of you work together and enjoy the result.
Play arcade games, go bowling, go ice skating or even some mini-golfing
If you're into doing fun things, these four options are a good place to start. You can plan an entire day of fun-filled activities without spending a fortune.
Arrange a photo shoot
A couple's photo shoot is great fun and a fantastic way to create memories. You can even decorate your house with the pictures afterwards.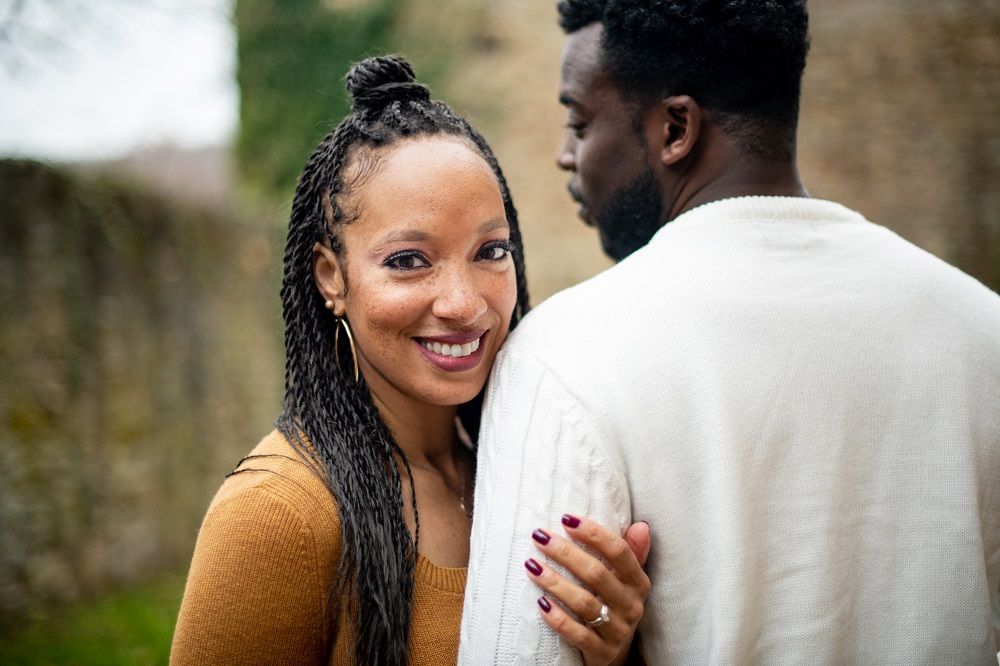 Photo credit: @alyssasieb on nappy . co
Spend the day at an amusement or theme park
If you're an adventurous couple and like to have fun, amusement or theme parks are a perfect idea. From enjoying different rides to buying gifts and enjoying various restaurants, a day at an amusement- or theme park can be an awesome experience you'll remember forever.
Book a couple's massage
Relax and unwind during a couple's massage at a nearby spa. Massages are a great way to relax and relieve stress. You can choose whether you want to do full-body massages or just hands and feet. It all depends on you.
Go watch a live show or theatre production
Surprise your loved one with live music, a comedy show or theatre production. If you can't find something you like on or close to Valentine's Day, you can buy tickets to a show at a later stage and surprise your loved one with the tickets over a romantic dinner.
Plan a games night
Gather your favourite board games or cards for a fun games night. This can include anything from playing Snakes and Ladders to Snap, Uno, Rummy, Go Fish, Scrabble, Monopoly, Cluedo and much more. You can even play Jenga or Twister. Add snacks and your favourite drinks to make the evening memorable.
Go for a hike
Spend some time in nature with your loved one this Valentine's Day. Find a beautiful hiking route nearby and pack a picnic bag to enjoy after your walk. This is a great opportunity to spend quality time together away from any distractions. South Africa's stunning scenery makes a hike the perfect adventure for this special occasion.
Horse riding
This suggestion is not suitable for everyone, so before you just book it, make sure your partner will be ok with it. But other than that, horse riding can be a lot of fun. Enjoying nature from the back of a horse can be peaceful and calming and most definitely romantic.
Photo credit: Kilyan Sockalingum on Unsplash
Quad bike rides
Quad bike riding through trails is an extreme amount of fun. You can either share a quad or each get your own quad, depending on how comfortable you are with driving one. P.S. you might need a shower after your quad bike trip…
Go camping
Get away from your busy lifestyle by planning a camping trip. On clear evenings, you can even spend the night star gazing. Walking, swimming and braaing are all great activities for your camping getaway.
Go on a day trip
Discover popular destinations nearby by going on a day trip. Look for a location within three hours of your home and set off on a road trip for the day. This mini holiday will leave you feeling refreshed and will give you the opportunity to spend some quality time together.
Take a dancing lesson
With romance in the air, dancing is the perfect activity for you and your partner. If you don't have any experience, you can sign up for a class in your area. Have fun while impressing your partner with your new dance moves.
Get creative this Valentine's Day by booking a pottery class for you and your partner. You'll learn new skills while enjoying time together with that special person in your life.
Join a cooking/baking class
You can learn how to make some new and interesting dishes with your partner this Valentine's Day by joining a cooking/baking class. Cooking or baking together builds cooperation, lets you learn more about each other, and improves communication while having fun.
Prepare a fancy dinner
Put on an apron and prepare a delicious meal for your partner. Set the table, light the candles, and add roses to create a romantic ambiance in your home. While going to a restaurant is a fun night out, there is something special about enjoying a fancy meal together in the comfort of your own home.
Now that you're feeling inspired, you can start planning an incredible Valentine's Day packed with exciting activities. Visit Junk Mail to find events, fun activities, cooking classes, dancing classes and more.
Here are some more date night ideas.