In the bustling digital age, convenience is king. That's why the latest feature from Junk Mail Online Marketplace is making waves among users looking to sell or advertise their goods and services. This exciting update is all about leveraging one of the world's most popular messaging apps, WhatsApp, to make selling online as easy as sending a message to a friend.
This feature is not just a new addition; it's a game-changer.
It's a testament to Junk Mail's commitment to user-centric innovation, focusing on making the user experience as straightforward and stress-free as possible. The beauty of using WhatsApp is in its simplicity and the fact that it's already a staple in the digital diet of millions.
To place your advert through WhatsApp right now, click or tap here and say 'Hi'.
Alternatively, save 0823708240 on your phone, find it in your WhatApp contact list, and say 'Hi'.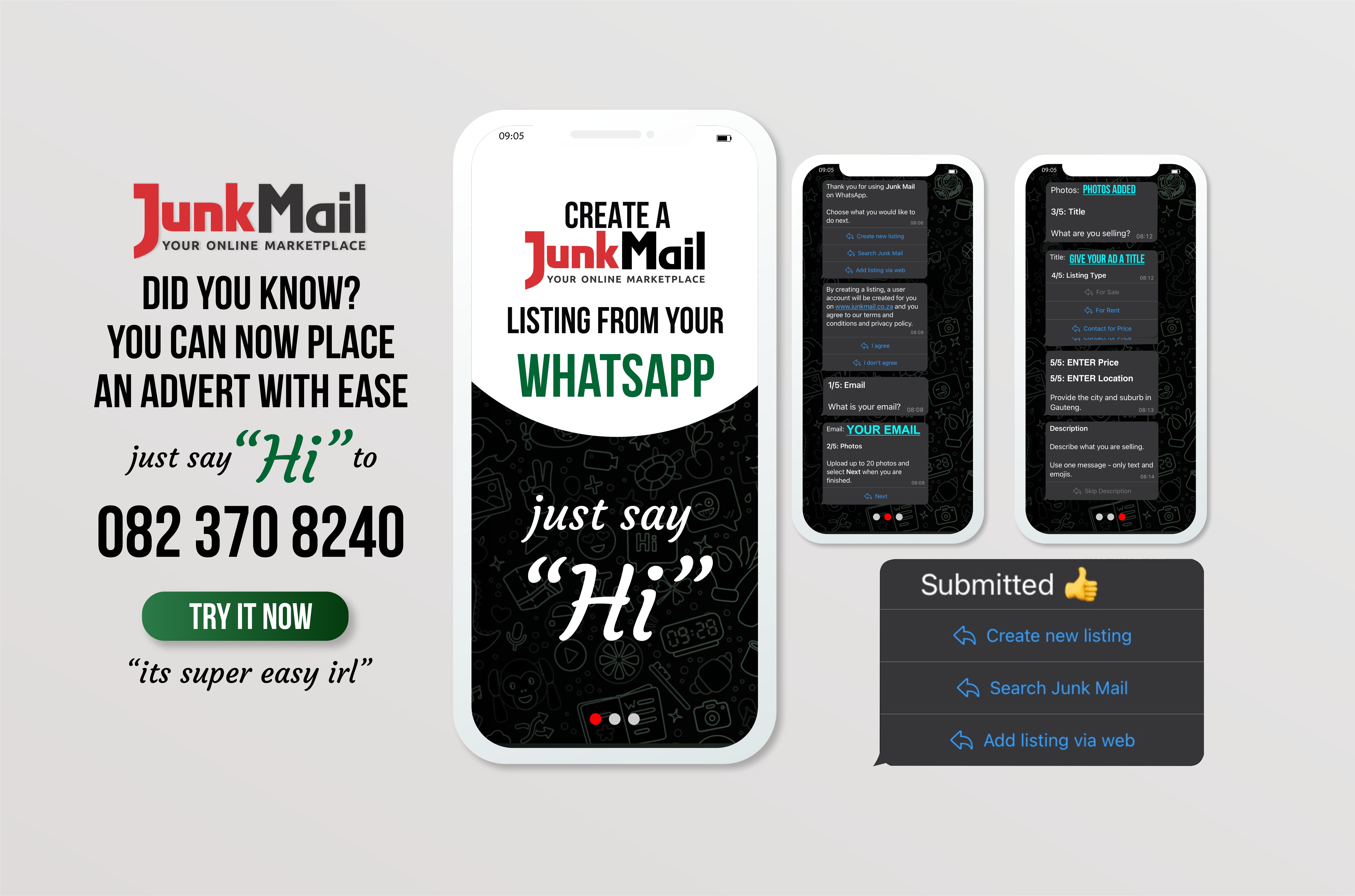 The benefits extend beyond mere convenience. In today's fast-paced world, time is the greatest luxury. Whether you're a busy professional, a student, or a stay-at-home parent, the ability to place an advert quickly means that you can get back to what matters most to you without missing a beat. The simplicity of Junk Mail WhatsApp Ad Placement also encourages even the most tech-averse users to step into the online marketplace space, giving everybody access to digital selling and buying. And best of all, it takes less than a minute to place an advert on via WhatsApp.
By integrating with WhatsApp, Junk Mail ensures that placing an advert is as secure as it is easy. WhatsApp's end-to-end encryption means that your personal information is kept safe throughout the process, giving you peace of mind every step of the way. So, what does this mean for the future of online selling in South Africa? It signifies a shift towards more agile, user-friendly platforms that understand the value of their users' time and peace of mind. Junk Mail is not just following trends; it's setting them, proving that innovation can be both revolutionary and refreshingly simple.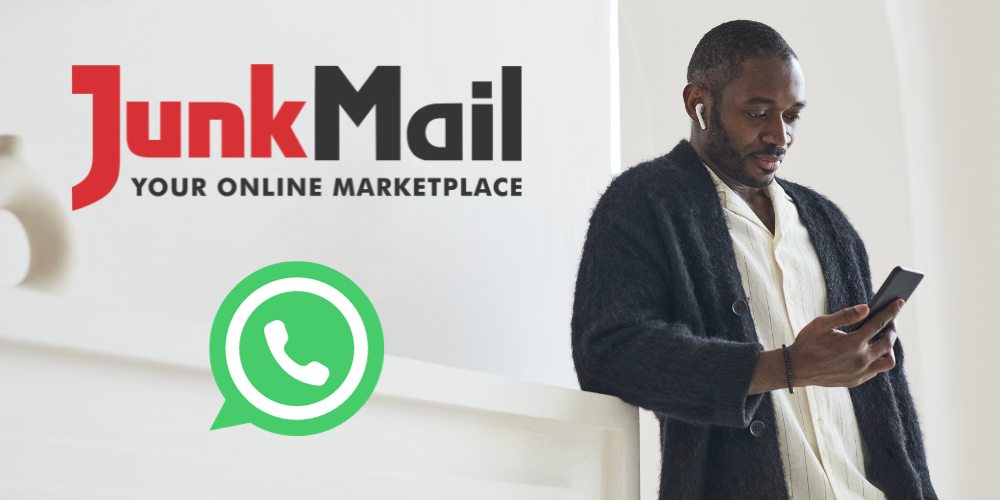 It's clear that Junk Mail's WhatsApp Ad Placement is more than just another new function on an app; it's a reflection of a larger vision. A vision that sees technology as an enabler, a tool that should make life easier, not more complicated. It's a step towards a future where selling online is as commonplace and effortless as sending a text message. The message from Junk Mail is loud and clear: selling online should be free, fast, and friendly. And with Junk Mail WhatsApp Ad Placement, we've hit the nail on the head.