Audio Visual Equipment and Electronics
Accessible, versatile, and stylish, a smart speaker makes a great addition to your home. Even if you're not tech-savvy, they're simple enough to operate. Use your smart home assistant to play songs, control household technology, and set reminders. Upgrading to a new smart speaker? Need to sell your old one? Place a FREE advert on Junk Mail and sell your items quickly and easily.
What are smart speakers?
A smart speaker is a wireless speaker that can be operated using voice commands and includes a virtual assistant feature. There are also types of speakers that can be used as a smart device, which provides you with a Wi-Fi and Bluetooth connection. These devices can function to control other technology in your home. Some models also have a smart display that features a touchscreen.
Benefits of using a smart speaker
Play your favourite songs
Get access to millions of songs through streaming services and dance along to all your favourite tunes.
Fill your house with music
With multiple speakers, it's easy to play the same music in different rooms of your home. If you're using one internet network and user account, it's effortless to play the same song without connecting the speakers by cables. However, you can also play a different song on each speaker to cater to the varied music preferences in your family.
Find new songs
Hear a new song that you enjoy? It's easy to find out everything you want to know about the music you're listening to. All you need to do is ask the smart speaker for more information using a voice command.
Set reminders
Use your smart speaker to remind you of meetings and appointments. Your device can prompt you to do a task or make a phone call at a specific time. You can even use it as an oven timer to assist you when you're cooking. You can also wake up to a relaxing song every morning by using your smart speaker as an alarm.
Keep yourself entertained
Music isn't the only source of entertainment that your smart speaker offers. Playing voice-enabled games is a fun activity that can stop you from becoming bored while you're doing household tasks. With a broad selection of games available, there is something to suit everyone's preferences.
Unwind and relax
Use your smart speaker to help you relax after a hard day's work. The smart home assistant feature can improve your mediation skills and offer you useful breathing exercises. The device can also be used to remind you to take a break to meditate or relax.
Get organised
Get organised and save time with help from your smart home assistant. Keeping up with a busy lifestyle can be tough, but it's easier to manage all your responsibilities with this device.
Some of the smart speakers available in South Africa
1. Google
Google Home Assistant Smart Speaker
This voice-activated speaker features Google Assistant. You can get the answers to all your questions with help from your device. Get updates on the weather, traffic, and sports effortlessly. With a simple voice command, you can listen to a playlist of your choice. This smart speaker weighs 477g and features a 2-inch driver and dual in passive radiator speaker. Connections include a DC power jack and micro-USB port.
Google Home Max Smart Speaker
Get the best sound quality with this awesome smart speaker. This top of the range speaker eliminates unwanted resonance and delivers deep and balanced bass. The dimensions of this charcoal device are 31.24cm, 18.8cm, and 15.24cm respectively. Highlights of this speaker include two 4.5-inch high-excursion dual voice-coil woofers and far-field voice recognition mics.
Google Home Mini Smart Speaker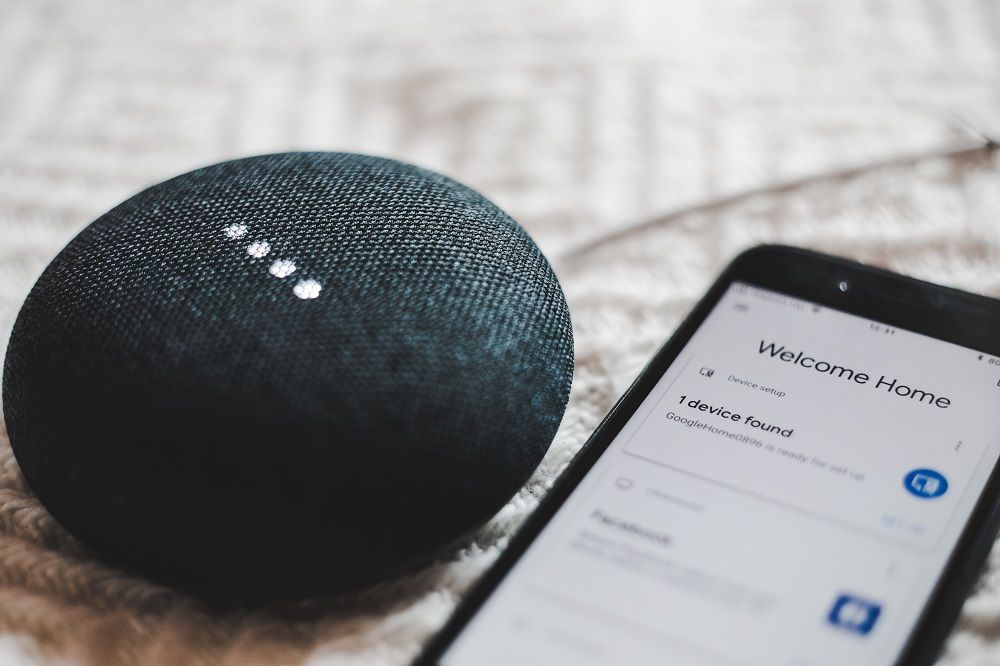 Photo credit: BENCE BOROS on Unsplash
Enjoy your favourite entertainment and control your smart home technology with this mini smart speaker. The Google Assistant responds to voice commands so that you can find answers to your questions effortlessly. Available in chalk, charcoal, and coral, this device features Wi-Fi and Bluetooth support and has a diameter of 9.8cm and height of 4.2cm.
2. Amazon
Amazon Echo 2nd Generation Smart Speaker
Looking for outstanding sound quality? The Echo offers you crisp vocals and dynamic bass. Use Amazon Music to discover everything you want to know about your favourite songs. Audiobooks are an excellent source of entertainment. The dimensions of this heather grey device are 8.38cm, 8.38cm, and 23.62cm.
Amazon Echo Plus 2nd Generation Smart Speaker
Stylish and innovative, the Echo Plus 2nd Generation makes an excellent addition to your home. The LED ring is illuminated by a blue light when the device is activated and when Alexa talks. The AUX port can be used to connect the device to headphones or an additional speaker. This model weighs 780g and features both Wi-Fi and Bluetooth connectivity.
Echo Show 2nd Generation Smart Display Speaker
This smart speaker offers you incredible sound and other impressive features. Its 10.1-inch screen and 5MP camera set it apart from its competitors. It weighs 1 765g and features both Wi-Fi and Bluetooth connectivity.
Amazon Echo Dot 3rd Generation Smart Speaker with Alexa
Photo credit: Lazar Gugleta on Unsplash
With its upgraded speaker and refreshed design, the Echo Dot is a worthwhile investment. Use voice commands to access music, the news, and other useful information. Available in heather grey, charcoal, and sandstone, this device weighs 300g and its dimensions are 9.9cm, 9.9cm, and 4.3cm. It features both Wi-Fi and Bluetooth connectivity.
3. Apple
Apple Homepod Smart Speaker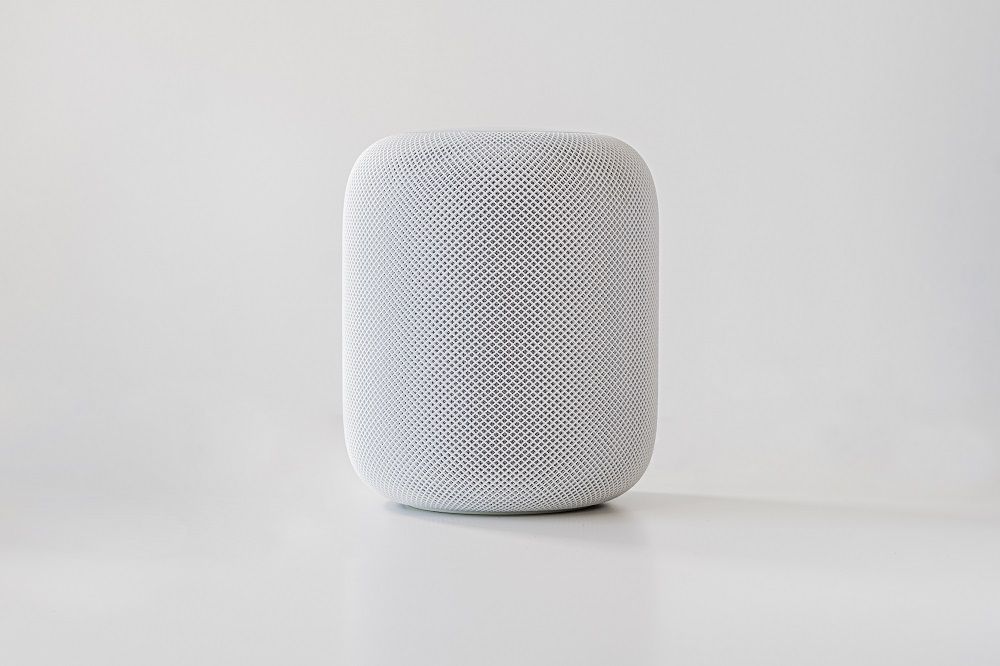 Photo credit: Nicolas Lafargue on Unsplash
This powerful smart speaker offers you a smart home assistant to make managing the technology in your house easier. It learns your music preferences so it can optimise your listening experience. Available in black or white, it has a height of 17.27cm and width of 14.22cm.
4. Sonos
Sonos One Smart Speaker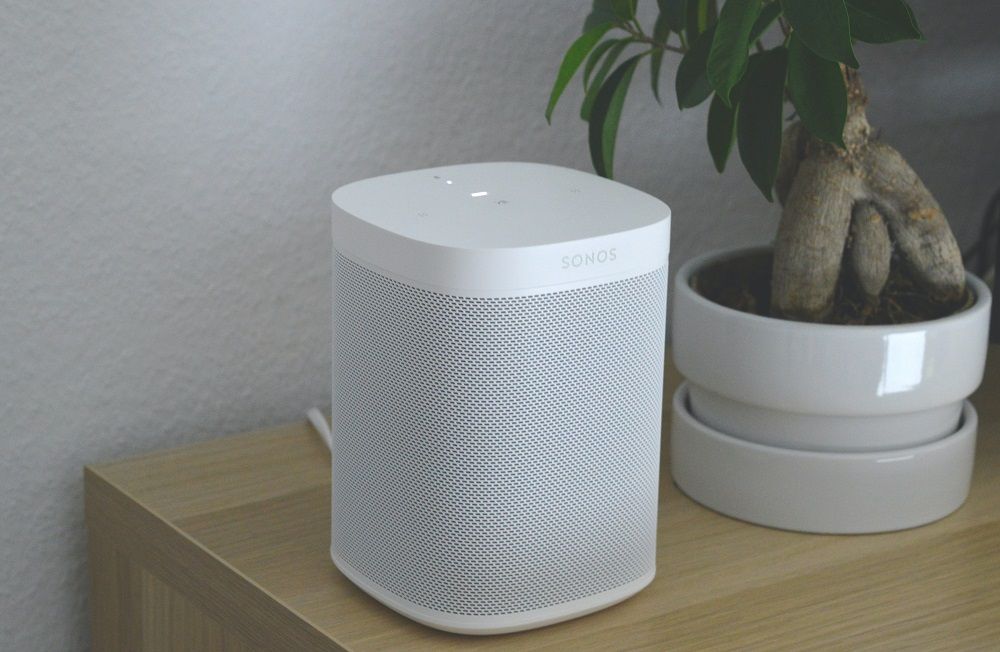 Photo credit: Alex Ghizila on Unsplash
Control your listening experience using your voice and connect wirelessly with additional Sonos speakers to play the same music throughout your home. Available in black or white, this device has a height of 16.15cm, width of 11.9cm, and depth of 11.9cm. It features far-field voice recognition and the Amazon Alexa voice assistant. The Sonos speaker has two Class-D digital amplifiers, a mid-woofer, and a tweeter speaker.
Sonos Play 1 Smart Speaker
Enjoy a rich sound quality with the Sonos Play 1. It features far-field voice recognition and the Amazon Alexa voice assistant. This device is equipped with two Class-D digital amplifiers as well as a mid-woofer and tweeter. Available in black and white, it has a height of 16.15cm, width of 11.9cm, and depth of 11.9cm.
5. Bose
Bose Soundlink Micro Speaker
While this speaker is compact, it doesn't compromise on power. With its waterproof design and silicone strap, it's the perfect companion for your next adventure. This model has a height of 9.8cm, a width of 9.8cm, and depth of 3.47cm.
With so many benefits to owning a smart speaker, it's easy to see why these devices are so popular. A smart home assistant adds convenience and fun to your daily routine. Find a smart speaker for sale on Junk Mail today.