Renting out jumping castles is a great part-time business opportunity. If you want to increase your monthly income, consider finding jumping castles for sale and renting them out. An advantage of starting up a business with jumping castles for hire is that it comes with low overheads. The start-up capital that you will need is also low. It is possible to run the business from your home and it is quick to set up. You can sell inflatables or find a jumping castle for sale on Junk Mail . If you have a family, it's a great way to earn extra money while you are taking care of your children. With a small amount of investment you can make a profit quickly. Jumping castle rentals can also be used to supplement your salary from a full-time job as you can hire out the equipment on weekends.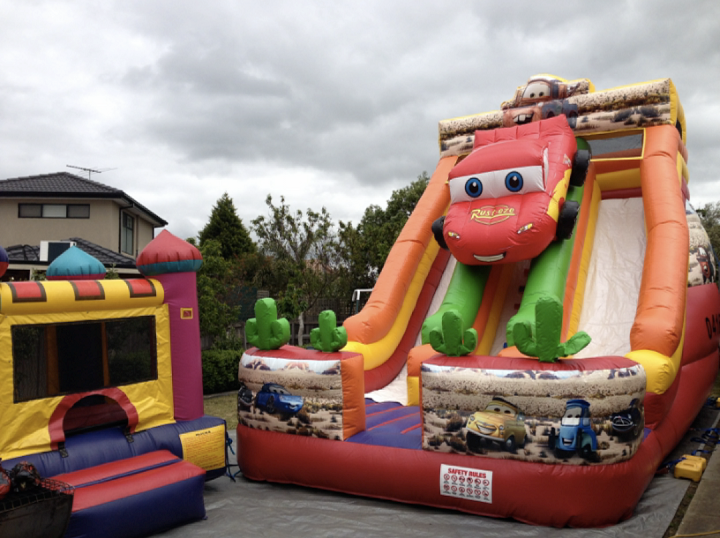 To calculate what your potential income could be do some research into how much jumping castles are rented out for in your area. Once you have an idea of what you can charge, you can calculate what profit you can expect to make. You can start out with one jumping castle and then add other party games to your business. Once you become well-known and have a variety of games to offer, it will be easier to secure clients. Another addition to your business could include the supply of party packs.
So who are the potential clients of your new business venture? The obvious option is to rent out jumping castles for children's birthday parties. Other options to consider include nursery schools and flea markets. Businesses which run promotions during week days are a good way to supplement income from children's birthday parties on the weekend.
To start off your business it is advisable to buy a good quality jumping castle. It should be in good condition so that it will last for many events. Check the fabric that it is manufactured from and assess the quality of the seams. Once you have selected the right jumping castle you can start making a business plan.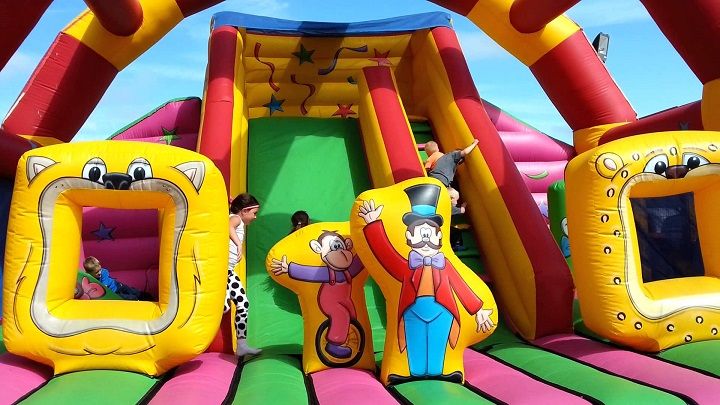 To create the outline of your business plan you will need to review what competition there is in your area. You can find information about competitors through online advertisements as well as in community newspapers. Check what price they are charging and what services they are offering. Once you have established the going rate for jumping castle rentals you can decide how much to charge your customers. It is advisable to offer a superior service at an affordable price to grow your client base. When you are determining the rental rate make sure that you include a variety of rate options. This will increase the reach of your business to clients who are on different budgets. Your prices can be set at hourly or daily rates and you can also include an option for longer rentals at a discounted cost. You may want to offer a cheaper package for weekday rentals.
Next you will need to determine what capital is needed to start your business. If you are employed you could save a portion of your salary monthly until you have enough money to get started. The main cost will be the castle itself, but there are also other expenses that you will need to factor in. Calculate how much you will need to spend on marketing and if you will need to outlay cash for storage costs. Transport expenses should also be included. After you have calculated your costs you will need to get an approximation of what you can expect to earn every month. You can do this by planning the minimum amount of times that you will need to rent out the jumping castle to make it worth your while.
Jumping Castles for sale on Junk Mail
You can buy jumping castles on Junk Mail to get you started. Take a look at some great deals that are currently available.
Jumping Castle for Sale
A 3m x 3m jumping castle is for sale at the cost of R6500. Another option is a castle, slide and pond which measures 3m x 6m. The price of this three-in-one combo is R 8000.
You can find high-quality inflatables for sale on Junk Mail. The materials used to manufacture these products are SABS approved. They are double stitched with PVS reinforcement. Products are available for R5900.
Once you have found the ideal jumping castles for sale and written your business plan you can start advertising. Remember you can advertise your business via the Junk Mail Trader Directory or place a Free Advert for Jumping Castles for hire.