Caravans, Campers and Trailers
When it comes to experiencing the breathtaking landscapes and diverse adventures that South Africa has to offer, trailers have become an essential companion for outdoor enthusiasts. These versatile units provide a comfortable and convenient way to explore the stunning natural beauty of our country. In this guide, we will delve into the world of camping trailers, addressing their significance, challenges, and benefits, and offering valuable tips for a seamless camping experience. And if you're ready to embark on your outdoor journey, don't forget to find or list camping trailers for sale on Junk Mail, the ideal online marketplace where buyers and sellers can connect.
Photo by Andrew Hunt on Unsplash
Camping trailers are specialised towable units designed to provide both accommodation and transport convenience for adventurers. These trailers come in various sizes and configurations, ranging from compact teardrop trailers to larger pop-up campers. The market offers a diverse range of them that cater to different preferences and requirements.
Challenges
While these types of trailers offer exceptional benefits, they also come with a set of challenges. Manoeuvring larger trailers in tight spots, ensuring proper maintenance, and adjusting to towing dynamics can pose difficulties, especially for newcomers. However, with practice and the right knowledge, these challenges can be overcome for a rewarding outdoor experience.
The Importance of These Trailers
The way people experience the outdoors has been transformed by trailers. They give travellers a cosy home on wheels and let them experience nature up close without sacrificing essential comforts. Families, couples, and lone travellers all find camping to be an enticing alternative because of how convenient having a movable base camp is to the experience.
Camping trailers come in various forms, each catering to different preferences. The teardrop trailer boasts compactness and a streamlined design, perfect for couples or solo travellers. Pop-up tent trailers are a great blend of mobility and spaciousness, with expandable compartments that can accommodate small families. For those seeking a more luxurious adventure, RV-style trailers offer home-like comforts, including bedrooms, kitchens, and bathrooms. The diverse array of options ensures there's a trailer for everyone.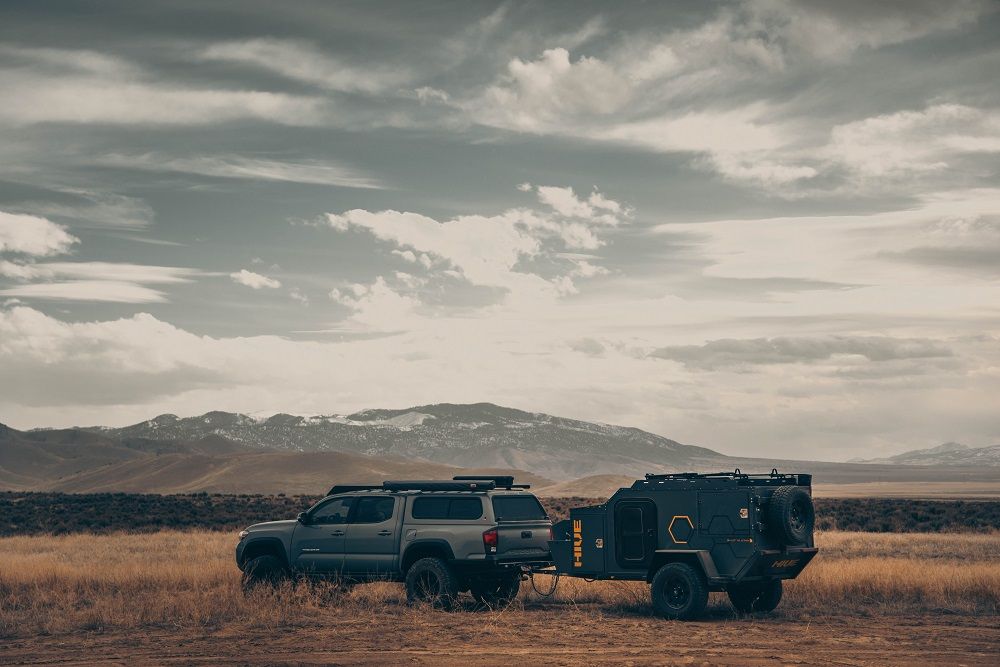 Photo by Bradley Dunn on Unsplash
Benefits
Mobility and flexibility: These trailers offer the freedom to travel and set up camp at various locations, giving you the flexibility to change your itinerary as desired.
Comfortable accommodation: They are equipped with sleeping quarters, storage, and often cooking facilities, ensuring a comfortable stay even in remote areas.
Cost-effective: Compared to traditional accommodation, the trailers offer a cost-effective option for extended outdoor trips.
Connection to nature: They allow you to be in close proximity to nature, waking up to picturesque views and the sounds of the wilderness.
Community experience: Many camping sites in the country foster a strong sense of community among travellers, creating opportunities to connect with like-minded individuals.
Tips and Solutions
Proper towing training: If you're new to towing, consider taking a towing course to enhance your skills and confidence.
Regular maintenance: Keep your trailer in top condition by adhering to regular maintenance routines, including checking tires, brakes, and electrical systems.
Pack smart: Opt for lightweight and multipurpose camping gear to make the most of the limited space within the trailer.
Campsite considerations: Research and choose campsites that accommodate trailers, ensuring accessibility and necessary facilities.
Weather preparedness: Be equipped for changing weather conditions by packing appropriate clothing and gear.
Advertise Your Trailers for Sale on Junk Mail for Free
If you're looking to buy or sell camping trailers, Junk Mail is your go-to platform. Buying from fellow enthusiasts ensures that you will get insights from experienced travellers. If you're parting ways with your beloved trailer, Junk Mail allows you to place free adverts you can use to present it to a community that understands its value. Don't miss this chance to connect with like-minded adventurers.
South Africa's natural beauty knows no bounds, and trailers provide the key to unlocking unforgettable adventures. Now that you're equipped with knowledge, take the plunge into the world of camping trailers. Remember, Junk Mail offers a platform to find or list trailers for sale, connecting you with fellow enthusiasts who share your passion for exploration. Your next outdoor escapade awaits. Hitch your dreams to a trailer and set forth with nature as your guide.