Quick Links:
When it comes to buying or selling your next home, why not consider using Junk Mail? With well over 50 000 various property listings covering a range of property types, who knows, you might just find that hidden gem!
As most people know, Junk Mail is a general online marketplace for people to buy and sell a variety of goods and services, and our property category is one that should never be overlooked. What's great about Junk Mail is that our users can place their adverts for FREE so we are far more cost-effective than some of the other property portals who charge for listings.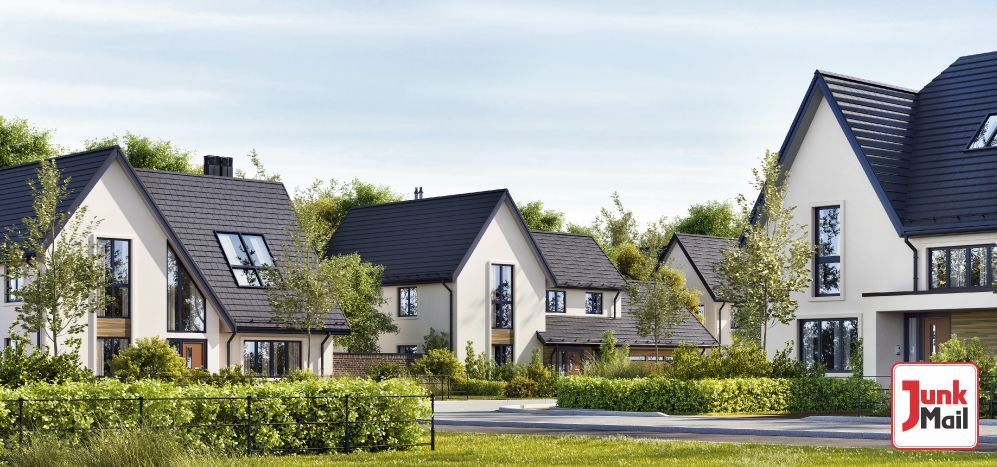 Our Property for Sale category overview
Our Property for Sale category is divided into several subcategories to ensure that both buying and selling are simple and easy.
Let's take a closer look at what you can expect to find in our Property for Sale category.
These are properties or real estate that are used to run businesses from. Commercial properties also refer to land that is used to make a profit. Our commercial property category is also divided into several subcategories and cover the following:
Industrial Properties
New Developments and Stands
Office Space and Building
Retail Property
Other property that falls outside the above-mentioned subcategories
Farms: A farm is typically an area of land that is used to grow crops and/or rear animals. With over 1 000 farms for sale on Junk Mail, our marketplace is ideal for people who are looking to buy or sell their farms. Our farm category is made up of three subcategories and they include the following:
Commercial Farms
Game Farms for Private and Commercial Use
Grazing Lands for Cattle
Looking for a piece of land you can develop for commercial or residential purposes? With over 5 000 listings to choose from, you might just find that piece of vacant land you have always been looking for. Our vacant land category is subdivided into the following:
Commercial Land
Farming Land
Residential Land
This category is made up of several subcategories and is the perfect marketplace for people who are looking to buy or sell any form of holiday accommodation. With over 500 listings, our holiday accommodation for sale subcategory comprises the following:
Bed & Breakfast Accommodation
Caravans and Camping
Guest Houses
Holiday Homes
Hotel Accommodation
International Holiday Accommodation
Lodges
Resorts
Self-Catering Accommodation
Short-Term Rentals
Timeshares
Other Holiday Accommodation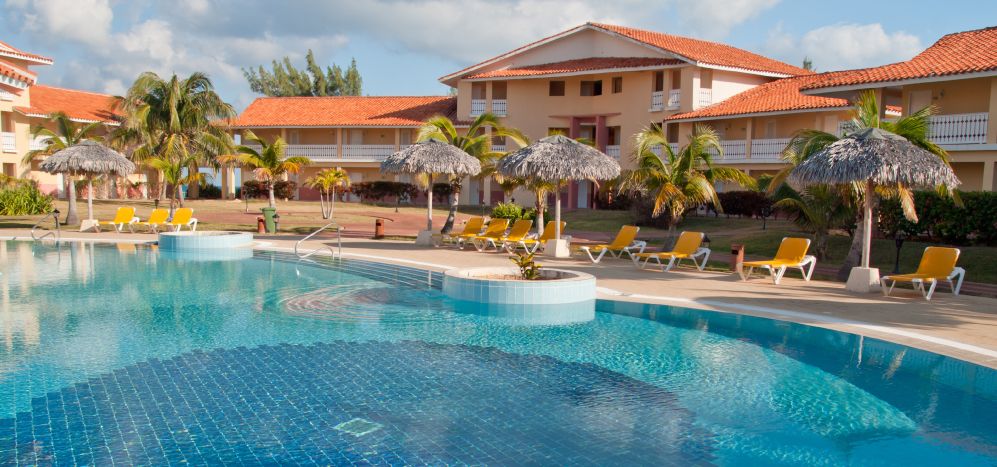 These are properties that are used by people to live in. If you need a new house or want to sell your current home, then our residential property category is for you. With over 40 000 listings, our residential property subcategory is filled with the following types of dwellings:
Apartments and Flats
Clusters
Garden Cottages
Houses
New Developments and Stands
Other Residential Properties
Plots and Smallholdings
Townhouses
How to search for a property on Junk Mail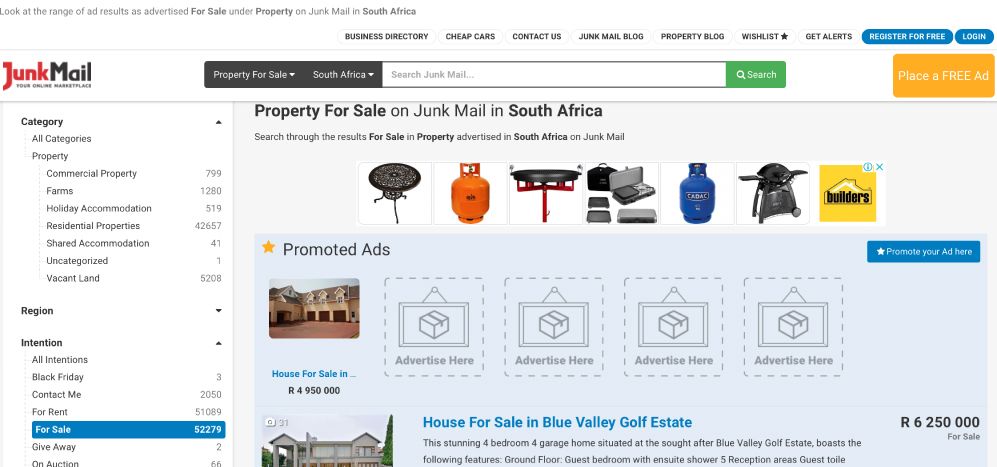 Ranked alphabetically, our property for sale category and subcategories are easy to find. Once you have selected the property for sale category from the main drop-down, simply hit the green search button and you will be navigated to our category landing page where our subcategories are listed.
Once you have selected the relevant subcategory, users are then able to further filter their searches by the sub-subcategories, region, seller intention, and the usual property filters like price, the number of bedrooms, bathrooms, garages, and carports.
How to sell your property on Junk Mail
Placing an advert to sell your property is very simple on Junk Mail. Select the Place A FREE Ad button on our home page. Complete all the relevant fields in the advert form. Follow the instructions to upload images, set your pricing, and provide a detailed description of the type of property you are selling.
You can include the following in your description:
Summarise the characteristics of the property by saying something like, "beautiful 3-bedroom house overlooking the city. Close to various schools, shops, and restaurants" or "modern 3-story building in the centre of Sandton with parking and security".
Specify the size of the property, both the building size and the full land size.
Describe the state of the property, for example, "great development potential" or "recently refurbished", etc.
Describe the overall look of the property, for example, "large windows with aluminium frames", "fully air-conditioned", "wooden flooring", etc.
Specify the number of rooms/areas. You can include details like "built-in cupboards", "on-suite bathroom", etc.
Describe the exterior of the property. Mention the structure of the property, whether there are paved or patio areas, does it have a garden, does it have shadeports, etc.
Describe any additional features like a "braai area" or "swimming pool", "parking/carports", "security features", etc.
Describe the kitchen (if applicable). Mention things like cupboard space, overall design, and whether it has appliances like an extractor fan, ovens, etc.
You can also mention things like:
The advantages of buying that specific property
Whether it's in a quiet and secluded area
How close the property is to schools and hospitals
How close the property is to shops
How close the property is to public transport services
Whether there are any parks and playgrounds nearby
Whether there are any gym and sports facilities nearby
These are words and terms you can mention when describing your property:
Comfortable
Elegant
Modern
Rustic
Spacious
Open-plan
Historic
Good location
Desirable
Suitable for families
Pet friendly
Ready to move in
Completely renovated
Low maintenance costs
Has a garden
Buy or sell your next property with Junk Mail!