Are you looking to buy or sell a boat or watercraft equipment? As one of the biggest online marketplaces, Junk Mail has a Boats and Watercraft category that has thousands of listings. South Africans have been buying and selling boats and watercraft on our platform for years, which makes us one of the biggest and most trusted online marketplaces. With Junk Mail, we have a dedicated Boat and Watercraft category that caters to every type of water enthusiast's needs.
Over the years, we have also assisted many buyers and sellers who have turned to our online marketplace to advertise their boats and watercraft.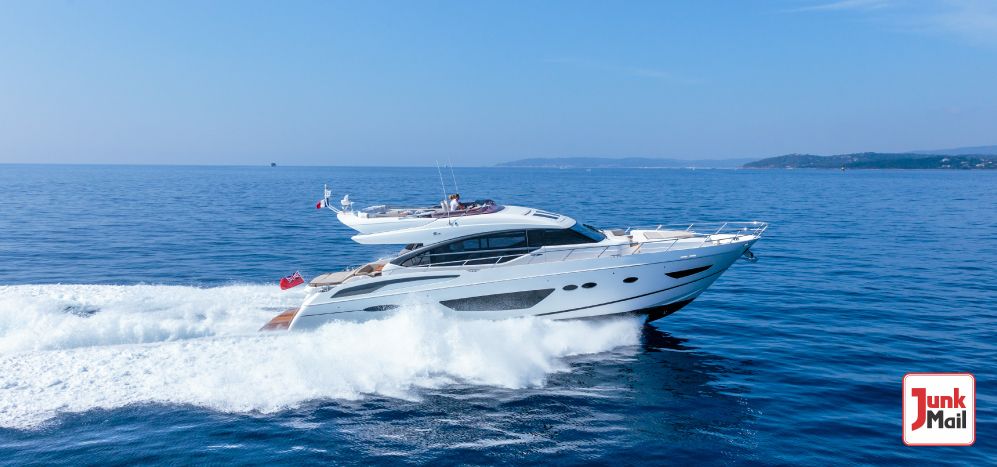 Why should I advertise my Boats and Watercraft on Junk Mail?
As the only truly South African general online marketplace, we are committed to creating a safe place for South Africans to trade. Our platform is free to use and gives our users and advertisers access to a wide online audience. With over three million visitors a month, we connect buyers and sellers in a safe online environment.
Our Boats and Watercraft category overview
Once you have clicked search after selecting the boats and watercraft category from our main "all categories'' dropdown menu, users will be taken to our boats and watercraft landing page. Our boats and watercraft are subcategorised and listed alphabetically. They are also easily filtered by Region, Intention, and Price.
For sellers who are looking to swop, trade, or give away their boats or watercraft, they can tell potential buyers what their intentions are when they place their free adverts. Advertisers are also able to inform buyers if they want to rent or even auction off their boats and watercraft.
The Junk Mail Boats and Watercraft category covers a range of subcategories. Users will find the following listed thereunder:
How to search for a Boat or Watercraft on Junk Mail
Once a user has selected the Boat or Watercraft category and is presented with the list of subcategories on our site, users must then click on their preferred subcategory. Once the subcategory page has loaded, users will then be presented with all the advert listings that are linked to that subcategory.
A user will then open an advert listing by clicking on the advert. This will then open up the advert page where the user will be presented with all the images and relevant information about the boat being advertised.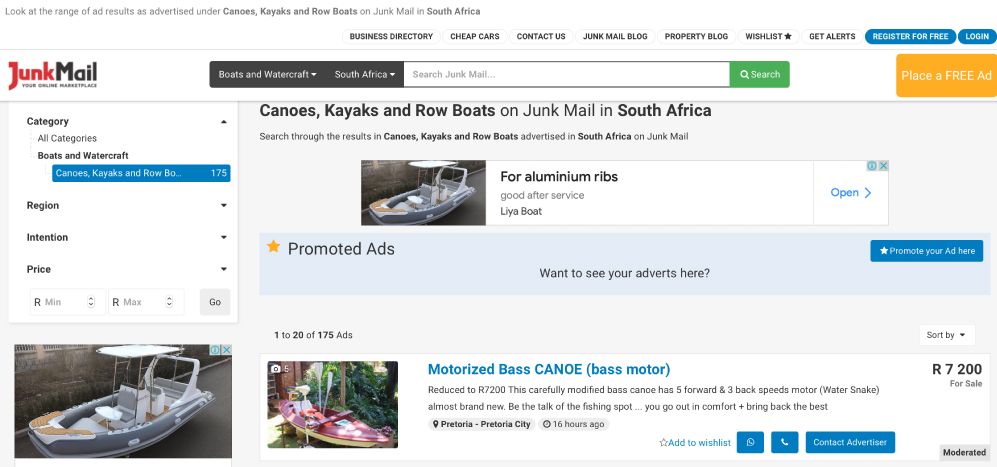 How to sell a Boat or Watercraft on Junk Mail
Placing an advert to sell your boat or watercraft on Junk Mail is very simple. Select the Place A FREE Ad button on our home page and complete all the relevant fields in the advert form. Follow the instructions to upload images, set your pricing, and provide a detailed description of the boat or watercraft you are selling. Then submit your advert. It's that easy!
Buy or sell your next boat or watercraft with Junk Mail, the truly South African online marketplace.