Buses are essential pieces of automotive equipment that provide transport solutions when the movement of many people is required. These large vehicles come in a range of sizes and can carry as many as 75 people or as few as 10. Buses are often used by schools to transport children, large organisations to transport staff, but are most commonly used as public transport. Utilised throughout the transport industry to help with the movement of people, the bus marketplace in South Africa is quite substantial.
Junk Mail has an online marketplace for people who want to buy or sell buses. Whether you are trading as a business or a private individual, our bus marketplace is active and we have people buying and selling every month.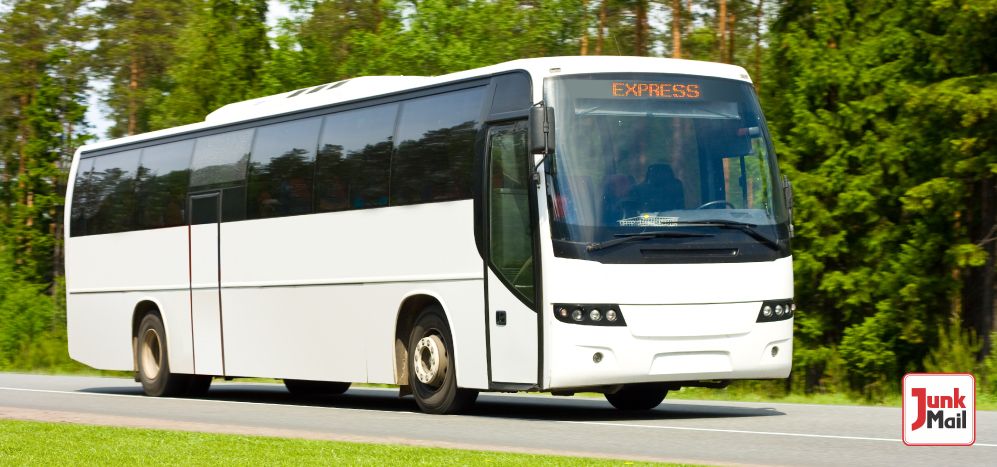 Why should I advertise my Bus on Junk Mail?
As the only truly South African general online marketplace, we are committed to creating a safe place for South Africans to trade. Our platform is free to use and gives users and advertisers access to a wide online audience. With over three million visitors a month, we connect buyers and sellers in a safe online environment.
Our Buses category overview
Our bus category is easy to find, simple to use, and easy to navigate. On our main bus category page, users will be presented with all the relevant filters that will assist users to find what they are looking for. Our buses are listed and categorised by the number of seats they have, starting with buses that have 10 seats and growing up to 75 seaters. Users and advertisers are also able to filter by Make, Region, Intention and Price.
How to search for a bus on Junk Mail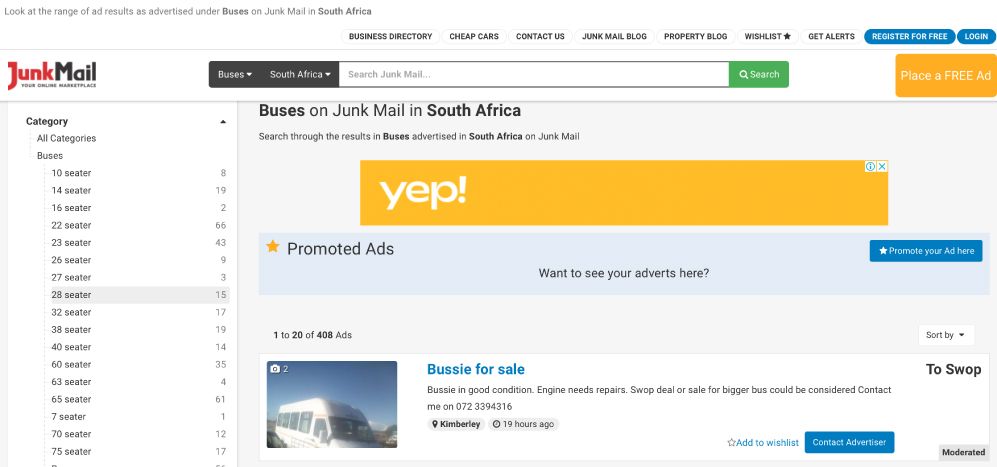 From the "All Categories" drop-down menu on our home page search bar, simply select the buses tab and then click the green search button on the main search bar.
Users can then select the size of the bus they are looking for by clicking on the appropriate seating configuration. Once they have made their selection, the user will be presented with all of the buses that match the filters selected by the user.
A user can then open a bus advert listing by clicking on the individual advert. This will open the advert page that contains all the images and relevant information regarding the bus that is being sold.
How to sell a Bus on Junk Mail
Placing an advert to sell your bus on Junk Mail is very simple. Select the Place A FREE Ad button on our home page and complete all the relevant fields in the advert form. Follow the instructions to upload images, set your pricing, and provide a detailed description of the bus you are selling. Then submit your advert. It's that easy!
Buy or sell your next bus with Junk Mail, the only truly South African online marketplace.