Suzuki GSX on Junk Mail in Centurion
Search through the results in Suzuki GSX advertised in Centurion on Junk Mail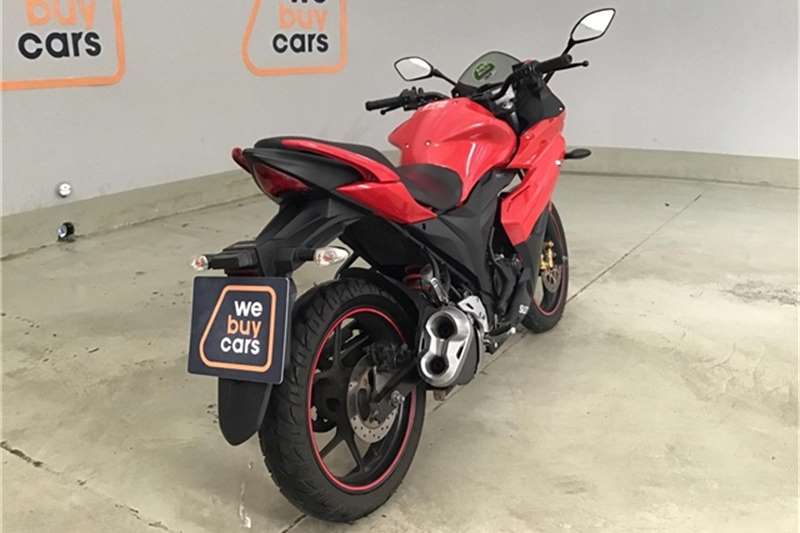 4
4
2018 Suzuki GSX
R 23 900
For Sale
Suzuki Gsx150 SF. 2018 Model only done 14000km. Recently serviced. Bike is in Good Running Condition. Paperwork in Order. R23900. If You See This ad the Bike is Still Available. Contact 0726610947.
Add to wishlist
1
2
2020 Suzuki GSX
R 30 500
For Sale
MAKE: SUZUKI MODEL: GSX 150 DXA YEAR: 2020 PRICE: R30 500.00 INCLUDING FREE GSB HELMET +- MONTHLY INSTALLMENT: R750.00 P.M NEW
Add to wishlist
1
1981 Suzuki GSX
R 13 500
For Sale
GSX 1100 98% Complete (Bought as a project but never started) Running but need attention (No battery / clutch lever).
Add to wishlist
1
2020 Suzuki GSX
R 152 500
For Sale
!!SUZUKI TOY STORE NEW YEAR SPECIAL!! SUZUKI GSX-S 1000 WAS: R162 500.00 NOW: R152 500.00 0126532619 0126531547
Add to wishlist
2
2020 Suzuki GSX
R 30 950
For Sale
MAKE: SUZUKI MODEL: GSX 150 DXA YEAR: 2020 PRICE: R30 950.00 INCLUDING FREE GSB HELMET +- MONTHLY INSTALLMENT: R750.00 P.M NEW
Add to wishlist
1
2020 Suzuki GSX
R 33 395
For Sale
MAKE: SUZUKI MODEL: GIXXER 150 YEAR: 2020 PRICE: R33 395.00 DEPOSIT: R3000.00 +- MONTHLY INSTALLMENT: R700.00 P.M NEW
Add to wishlist