Are you looking for domestic worker jobs? Cleaners jobs are a great way to make money. You can choose to work in a private home or in an office. There is a demand for reliable and responsible cleaners in South Africa. If you need extra help in your house or office, you can also advertise cleaning jobs online.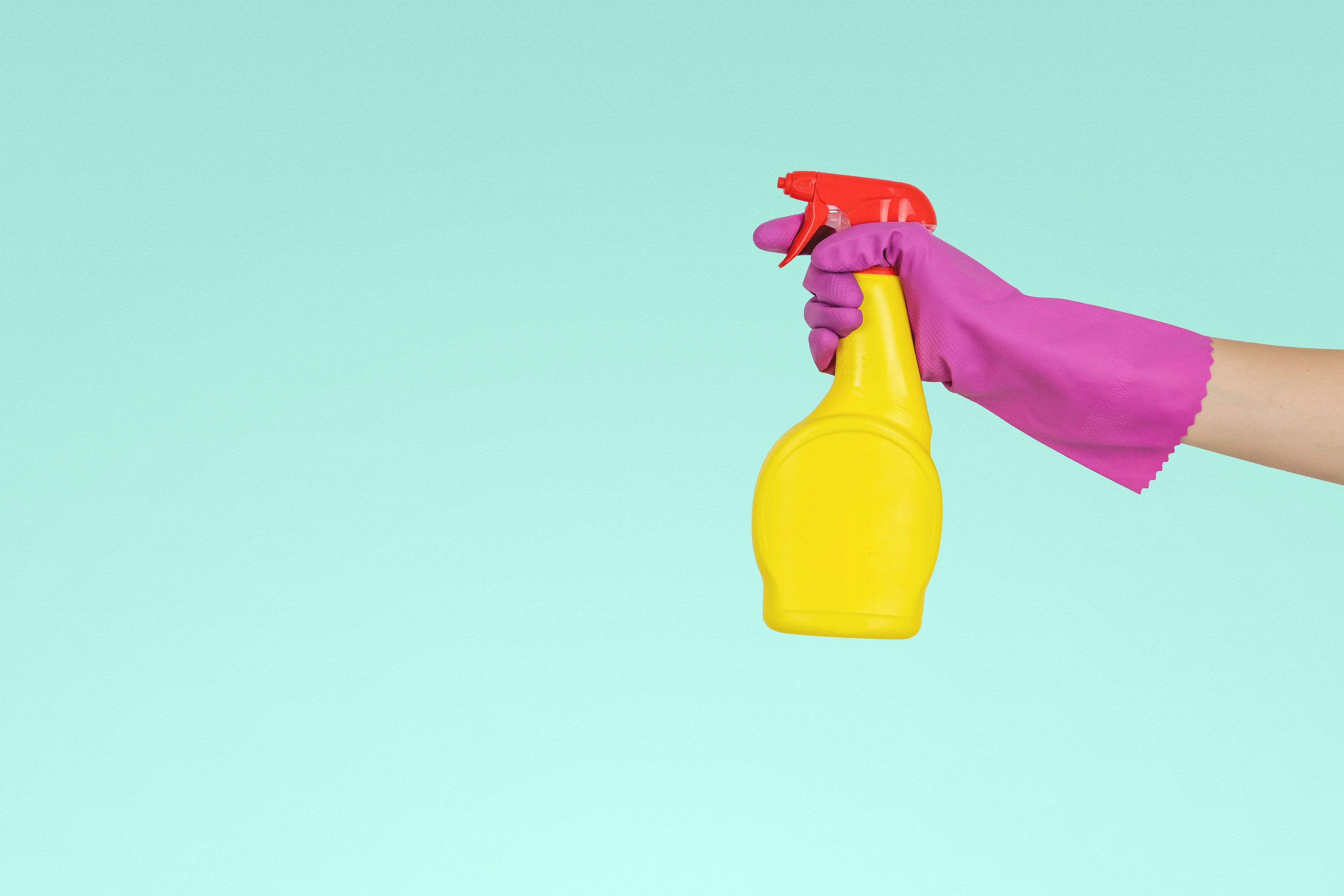 Photo by JESHOOTS.COM on Unsplash
When it comes to finding housekeeping jobs it helps to know where to look. Knowing what employers are looking for will also help you to find a job. Once you know more about the duties you will need to perform you can start looking for vacancies. Find cleaning jobs on Junk Mail, or advertise "Domestic Worker Wanted" on Junk Mail. Here is an overview of what types of cleaning jobs are available in South Africa.
Domestic Worker Jobs
A domestic worker is typically employed by an individual person or family. Their core duties include cleaning and tidying homes. The tasks which a domestic worker performs include dusting and sweeping. They wash floors, clean windows and polish mirrors. Washing clothes, ironing and tidying up are other responsibilities that are part of this job.
If you are reliable and trustworthy then you can consider becoming a domestic worker. You will also need to be able to work on your own. It is helpful if you are a friendly and careful person.
Once you have decided if domestic work suits you, you can start looking for a job. There are different ways of finding a position. You can let people know that you are looking for work with the hope that they know someone who needs a domestic worker. It is helpful if you get a job through someone you know as they can recommend your services. You could also look at the advertisements in the newspaper. Community notice boards in libraries or shops are another helpful place to look. Another way to find a job is to put an advert on community noticeboards or online.
Corporate Cleaner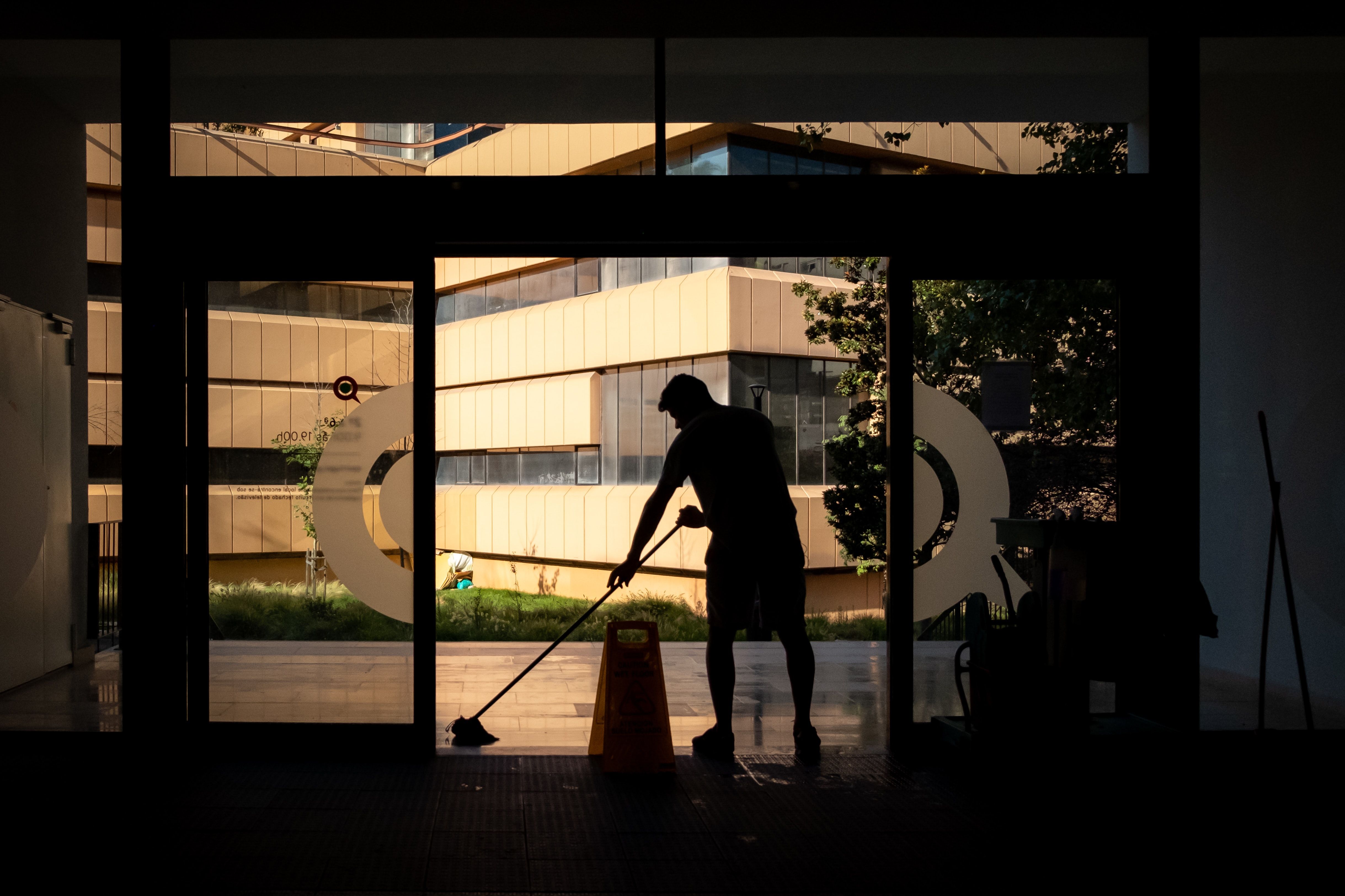 Photo by Gil Ribeiro on Unsplash
A Corporate Cleaner is employed by a company to clean offices. Instead of working independently they work in teams to keep the area tidy. Corporate cleaners can also find employment in schools, gyms and hospitals. Typically a team of cleaners will go to the site for an hour or two. They are fast and efficient so they do not disturb the people who work in the offices. Tasks include dusting, polishing, washing and vacuuming. To be a good corporate cleaner you will need to be punctual, reliable and honest. You will also need to be able to work in a team. The benefit of working for a company is that you will get a regular salary and full-time work. Sometimes this job comes with benefits such as medical aid and pension.
If you decide that you want a job as a Corporate Cleaner, you will need to look in classifieds such as Junk Mail. Most companies want you to have experience as a cleaner so if you have worked as a domestic worker then it is more likely that you will find a job. Some jobs require shift work and others have regular working hours. If you work well as a cleaner there may be opportunities for you to advance in your career.
Window Cleaners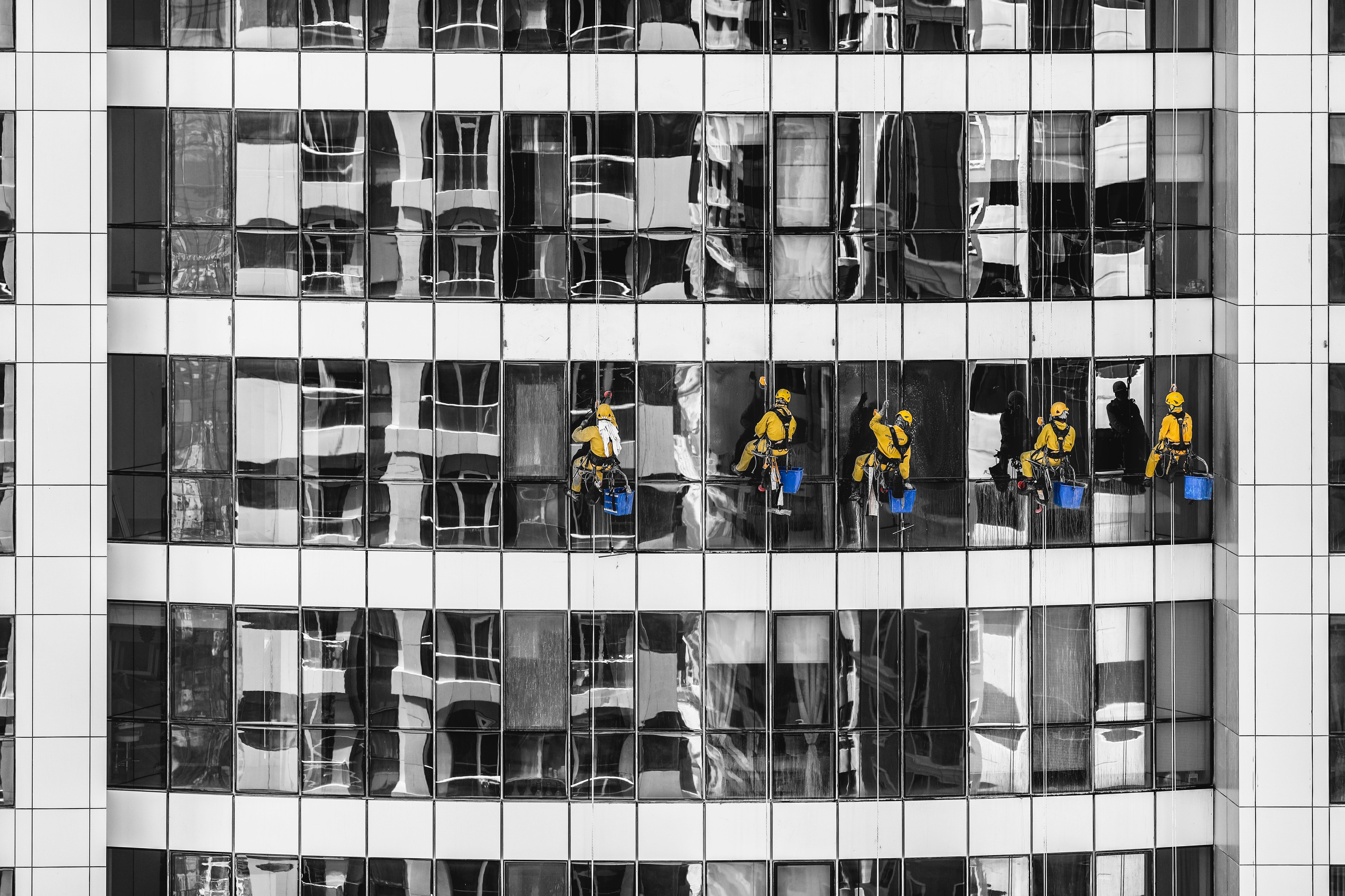 Photo by Aleksandar Pasaric on Usplash
Window cleaners can find jobs in buildings that have a large number of windows. Typically they are hired to clean windows in tall buildings. This is a dangerous and demanding job. It is essential to take proper safety precautions if you are a window cleaner. The window cleaner can be supported by ropes, platforms or scaffolding. A window cleaner removes dirt from windows with specialized cleaning liquid. It is important for window cleaners to be aware of weather conditions. If you are scared of heights then this job is not suitable for you. To be a window cleaner you will need to be brave and responsible. You can get the right training at Envirosafe Cleaning Concepts or Cleaning Africa Services.
If you want to hire a domestic worker there are plenty of ways to find the right person. Start by asking friends if they know of anyone reliable who is looking for a job. Other domestic workers may have family members or friends that are looking for work. It is helpful if you can find someone who comes with recommendations and experience. You can also advertise on online platforms such as Junk Mail. Community notice boards are another option.
Whether you are looking for a job as a cleaner or you want to employ a domestic worker, there are plenty of places to advertise. Junk Mail offers a fast and efficient platform to access a wide audience and advertise domestic worker jobs. Whether you are looking for cleaning jobs or for a trustworthy domestic worker to help you in and around the house, place your FREE ad on Junk Mail today!